As healthcare professionals, nurses often go above and beyond to provide comfort and care to their patients. But in this heartwarming video, one nurse took her role as a caregiver to a whole new level by singing with a cancer patient.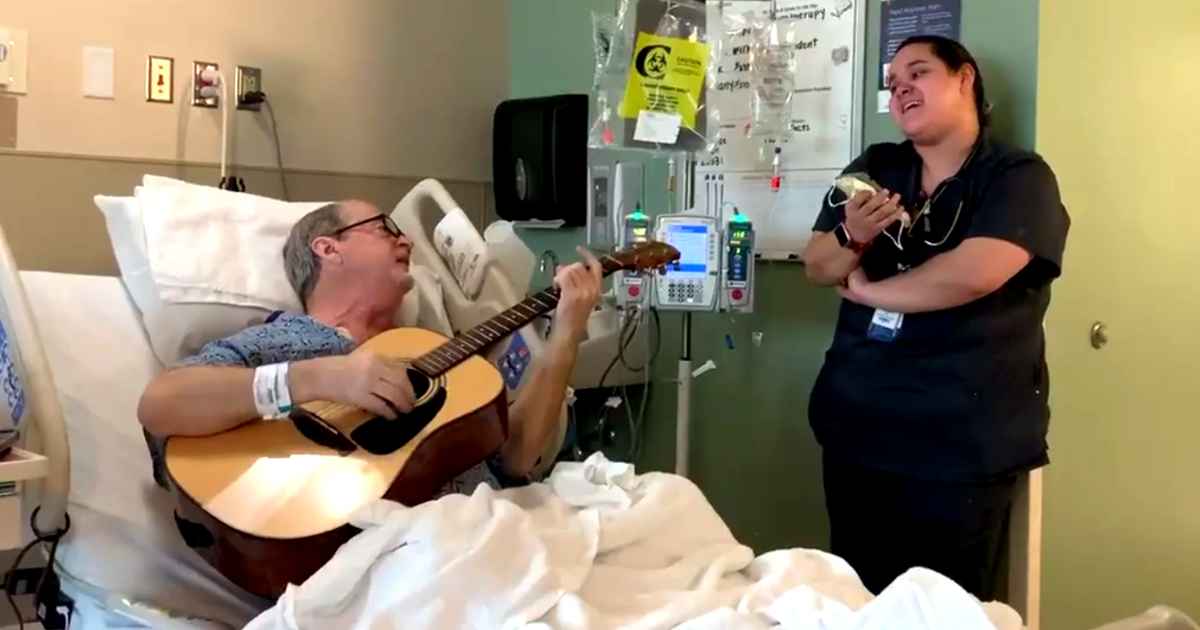 Penn Pennington is a session guitarist from Nashville who has played at the Grand Ole Opry for 23 years. When his nurse, Alex, discovered his musical talent, she brought in her guitar and asked if they could sing together. The result was a beautiful duet of the Christmas classic "O Holy Night," complete with harmonies that made the song sound full and rich.
Not only did this performance bring joy to Penn and Alex, but it has also touched the hearts of everyone who has watched the video. It's a powerful reminder of the healing power of music and the special bond that can form between a patient and a nurse.
As Penn undergoes chemotherapy treatments for his cancer, these bedside performances have provided a much-needed distraction from the grueling treatment. They have also given Penn an opportunity to do something he loves, even in the midst of a difficult situation.
We can all learn a lesson from this beautiful video. In times of hardship, it's important to find ways to bring joy and positivity into our lives. Whether it's through music, art, or simply spending time with loved ones, these small moments of happiness can make a big difference in our overall well-being.
So let's take a cue from Penn and Alex and find ways to bring some joy and hope into our lives, just like the lyrics of "O Holy Night" suggest. And let's hope and pray that Penn's cancer is healed, so he can continue to share his musical talents with the world.