A blind boy sings an unforgettable rendition of 'You Raise Me Up,' touching the hearts of many in honor of his late mother.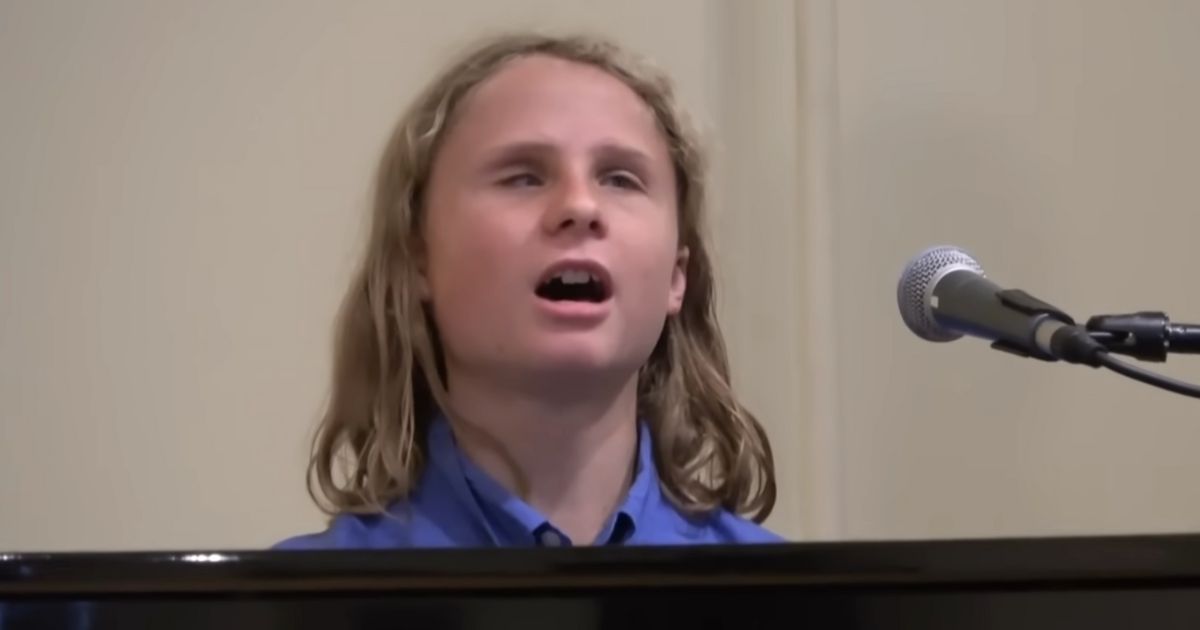 Parents hold a precious and integral place in our lives. They do not merely give birth to us, but their teachings, actions, and values shape us, forming a tapestry of cherished memories. 15-year-old Jonah Manley, despite his visual impairment, beautifully exemplified the depth of this bond, articulating the profound impact his late mother, Nicole Davidson-Manley, had on his life.
Addressing the audience confidently, Jonah recounted the countless reasons he cherished his mother, Nicole Davidson-Manley. His heartfelt narration, brimming with sincere love and interspersed with his sharp wit, drew both tears and laughter from the crowd.
At a poignant moment during the memorial, Jonah's father revealed that "You Raise Me Up," the classic Josh Groban hit, was a cherished melody for both Jonah and Nicole. This revelation set the stage for Jonah's tribute as he made his way towards the piano.
Jonah's stirring rendition was as moving as his speech. The lyrics clearly held a special significance for him, a tangible testament of his love for his mother. Despite the palpable emotion, Jonah displayed remarkable strength, giving an impassioned performance that was met with a rousing applause.
A heartrending conclusion to the memorial was the playback of a soundbite where Nicole, facing the inevitable, had requested for "You Raise Me Up" to be played at her memorial. This posthumous wish being fulfilled by her brave son made for a moment that will remain etched in the hearts of the attendees.
"Blessed are those who mourn, for they will be comforted." (Matthew 5:4)
WATCH: Jonah Manley Sings 'You Raise Me Up' at Mother's Memorial