Angie Sutherland sang a moving rendition of 'Didn't I Walk On The Water.'
Sutherland was accompanied by her brother who was playing the guitar while she belted out the lyrics of the song written by singer and songwriter, sister Linda Gibson Johnson, a retired elementary educator from the Hollers of South-Eastern Kentucky who was born in 1971 and married to Scott Johnson and they have four children.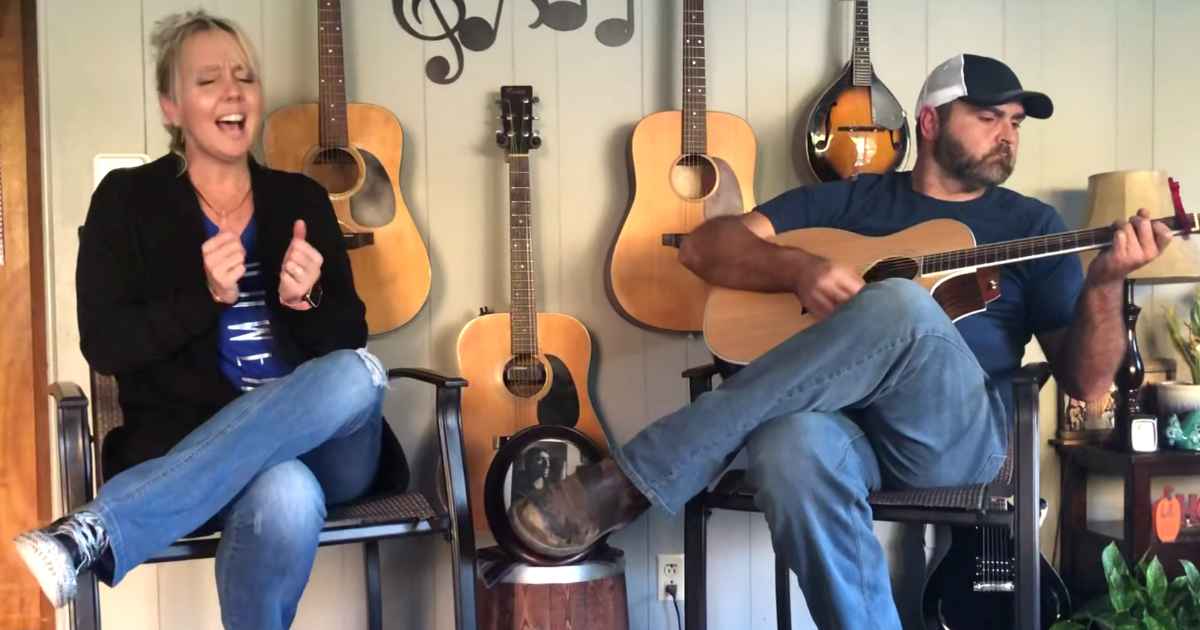 The song comes with two testimonies to it. The first one she herself experienced when she was going through some trials in her life, and she said to the Lord, "Now Lord I see something else coming and I can't handle this. I can't bare it, I cannot do this your gonna have to Lord." She said "Please help me!" Thank God she had her pen and paper ready or we would have missed the song.
The second testimony was concerning her oldest sister who was at the time going through a difficult separation which later the Lord put them back together. But at that moment her sister had no income, 2 children and a big house payment facing her. She was telling the Lord, "I have six days to make my house payment or they are going to take it." She said God spoke audibly to her and said, "I created the world in six days." Miraculously, the day her payment was due it was paid. Through the years the Lord helped her sister to purchase three other properties with houses beside that one.
As I kneel in the darkness in the middle of the night,
I'm praying for assurance everything's gonna be alright.
Lord I see another battle out in front of me and
I'm afraid I won't be able and I'll go down in defeat.

(Chorus)
And He said, I walked on the water and I calmed the raging sea.
I spoke to the wind, it hushed and I gave you peace.
Didn't I run to your rescue didn't I hear you when you called,
I walked right beside you just so you wouldn't fall.
Didn't I leave all of Heaven just to die for your sin.
I searched until I found you and I'd do it all again.
We are so thankful to the Lord for using sister Johnson in such a powerful way to write the song so that we can draw strength from her testimonies and be reassured that the Lord is going to deliver us from all our situations. Amen!