A heartwarming act of kindness by a man to a deaf delivery driver is reminding us all that we were created for a purpose by God.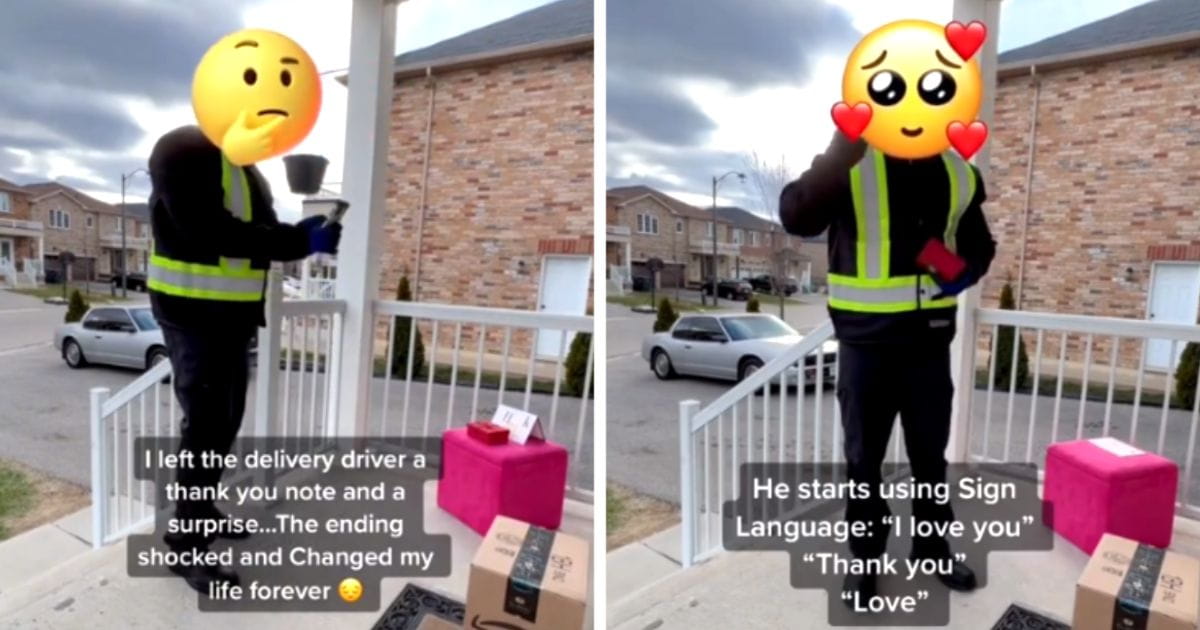 Each one of us has been given free will and it's up to us to choose wisely and be kind to someone today in our lives.
The incident was captured on camera, which shows a man surprising a delivery driver with a note and some cash during the time he needed it most.
We don't know what prompted the man to do it but it showed that he was truly wanting to make a difference in that delivery driver's life by going the extra mile. Just like God who was ready to send His Son to die for us on the cross.
The reaction of the delivery driver to that act of kindness was something that can never be forgotten. The deaf man looked visibly moved as he saw what the man left for him. He started searching for the doorbell camera and did the sweetest thing possible.
He started signing to the owner communicating to him that he loved it and was so grateful to him. He called him his angel and told him how precious this gift was for him at this time when his mother had just died and it was going to come in handy for her funeral expenses.
This story reminds us that we must be sensitive to the prompting of the Holy Spirit because He can see all things that we cannot and He knows what must be done at the right time.
Let us be obedient to the word of God and alert to the needs of those around us because we are called to be stewards of the resources God has given us and must use them for the advancement of the kingdom.