Walking to make a change in someone else's life is a great initiative, but not if your 100 percent blind.
Fifty-year-old Robert Smith is attempting to do something extraordinary, and even though he cannot see at all, it hasn't stopped him from walking for a change.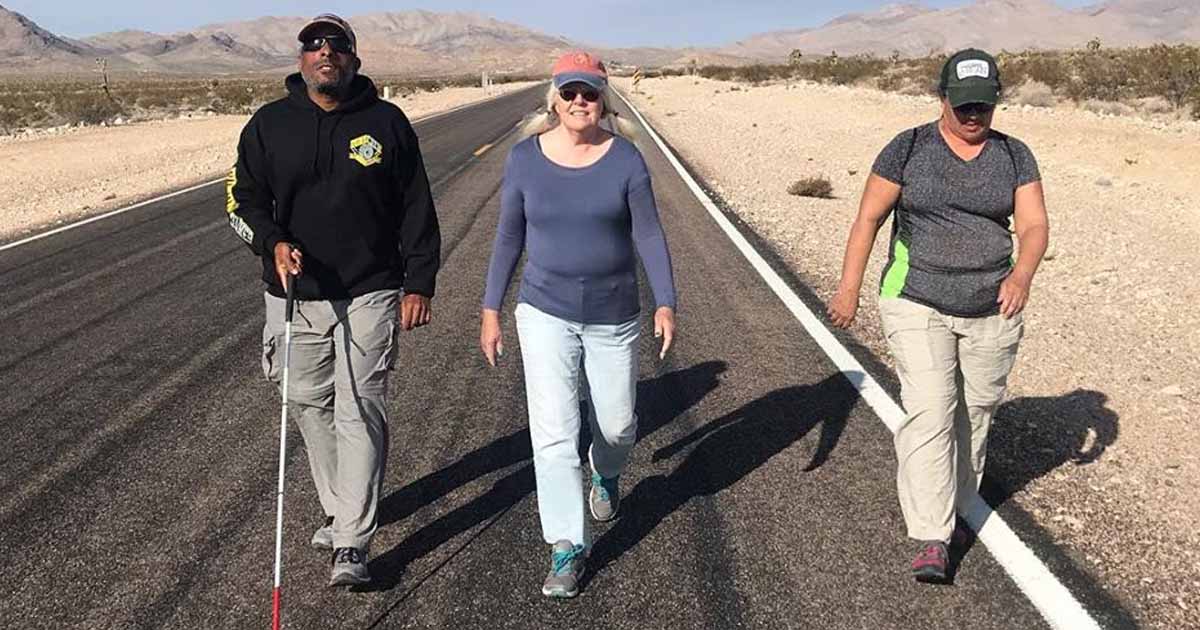 Smith has made it his mission to walk 450 miles from Long Beach to Las Vegas, called "The Kindness Walk" he is walking to raise money so that an autistic child could have a service dog,
It all began on Oct. 19. when Smith set out on a journey which included crossing Death Valley, along the way, he's stopped to visit veterans and give sock puppets to kids.
His kindness did not stop at just one child in need, but his dreams are for everybody as his GoFundMe page says, he has many plans up his sleeve.
A MISSION BEING BLIND. Robert Smith walking from Long Beach to Las Vegas. Leaving from Eddies World in Yermo tomorrow. THE KINDNESS WALK
[email protected]

Posted by Gary Walston on Saturday, November 3, 2018
He's partnered "with Life Long Dreams, a non-profit who works with disabled individuals and teaches the arts to those challenged."
He also hopes to "raise enough funds to send our deployed soldiers 1,000 game towels by Christmas time."
"For all you blind people or deaf people, people in wheelchairs, anybody that's depressed. Get up. Walk," he said.
Smith added, "Let's walk away diabetes, let's walk away blood pressure," he continued. "Let's walk away stroke, let's walk away all that garbage. That's what I'm here to do. That's why Jesus sent me here to do it."
What an inspiring lesson to learn from Smith, he has refused to let a disability hold him back. Smith is an example for everyone to follow.
"The Kindness Walk" GoFundMe campaign has raised $1,000 which is it's total goal. But Smith is still working on other projects of his, because kindness doesn't need to stop there.