Marcel Lebrun is turning his personal fortune into tiny homes for the homeless with an affordable housing project in New Brunswick, Canada.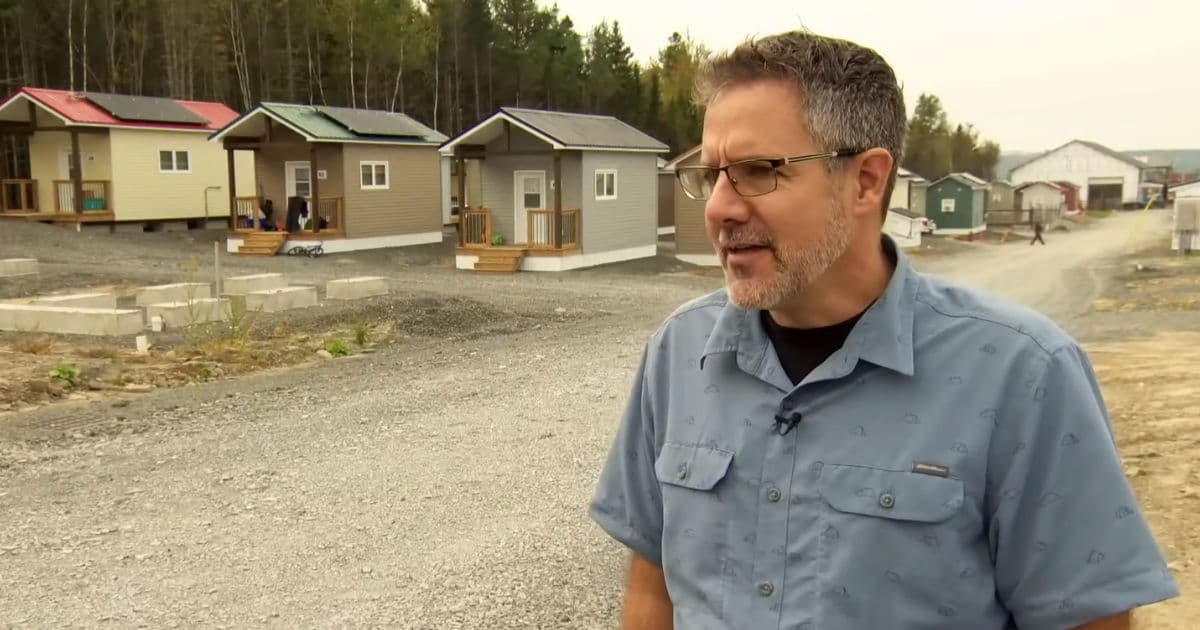 After selling his software company, Lebrun put his entrepreneurial skills towards tackling homelessness with '12 Neighbours,' a community of tiny homes in Fredericton. Designed to provide more than shelter, these homes offer a stable foundation for rebuilding lives. Each residence, though compact, comes with essential living amenities and the dignity of a place to call one's own.
With a rent model based on a mere 30% of a resident's income, the financial barrier to housing is significantly lowered. "They're all fairly small tiny homes, but they have everything in them," Lebrun told CBC, ensuring that each space, while modest, is complete.
Security is a priority, with gated access and security cameras to provide a safe environment for the residents. The village also fosters a supportive community by providing on-site job opportunities, empowering residents to find employment within their living space.
The project's current scope and future goals are ambitious, with plans to expand the number of homes and maintain a steady creation pace at Lebrun's factory. Funded by both Lebrun's personal investment and government contributions, 12Neighbours stands as a concrete embodiment of faith in action.
Lebrun's initiative reflects a commitment to love and service, resonating with the biblical passage, Matthew 25:40, "Truly I tell you, whatever you did for one of the least of these brothers and sisters of mine, you did for me."