Lucy, a 13-year-old blind girl with autism, wowed viewers and brought them to tears with her flawless piano performance of Chopin's Opus 9 Number 1 on Channel 4's talent show, The Piano.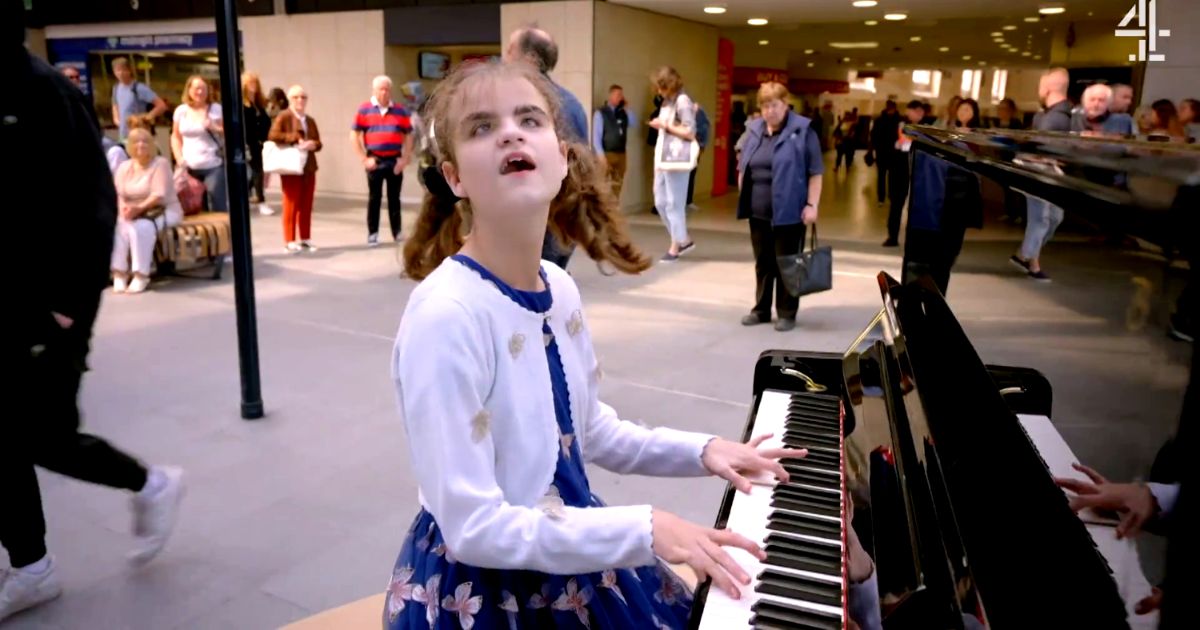 According to Candice, Lucy's mother, right after Lucy was born, she was diagnosed with cancerous tumors in her eyes and she has a chromosome 16 duplication which delayed her communication abilities.
As a child, she was given a tiny keyboard while in the hospital and she took a great interest in it. "She played Twinkle, Twinkle Little Star perfectly on it," Candice said, adding she caught the attention of a nurse who initially thought the tune was pre-recorded.
Hosted by Claudia Winkleman and judged by pop star Mika and concert pianist Lang Lang, the show features pianists performing at Birmingham New Street and London St Pancras stations in front of crowds while the judges watch in a secret room before selecting one pianist at the end of each episode to perform on stage.
Lucy's mesmerizing performance left the crowd at Birmingham New Street station in awe, with many recording her on their phones. Despite her sensory issues, where she covers her ears when people applaud her, Lucy thoroughly enjoys applause. Dressed in a navy blue tulle dress with gold butterflies and a white cardigan, and with her hair in bunches, Lucy's performance touched the hearts of many.

As the music flowed, Mika and Lang Lang watched on wide-eyed, visibly moved by Lucy's talent. Lang Lang expressed his disbelief at how Lucy managed to learn and memorize the piece, while Mika was left speechless and flummoxed. The audience erupted in applause as Lucy finished, leaving everyone speechless and eyes full of tears.

Viewers described the clip as stunning and praised Lucy's playing as effortless, with some sharing that it had given them a big smile and was uplifting to watch. A piano teacher shared her experience of coaching a blind student and how it had challenged her to rethink her teaching methods.

Lucy's performance reminds us that with determination and hard work, anything is possible.