Whenever you go to a restaurant on your birthday, it's pretty normal for workers to come together and sing a happy birthday on your request.
The singing may not be stellar, unlike this woman at a Cracker Barrel, who put her own spin on the classic song that the patron called 'the best ever.'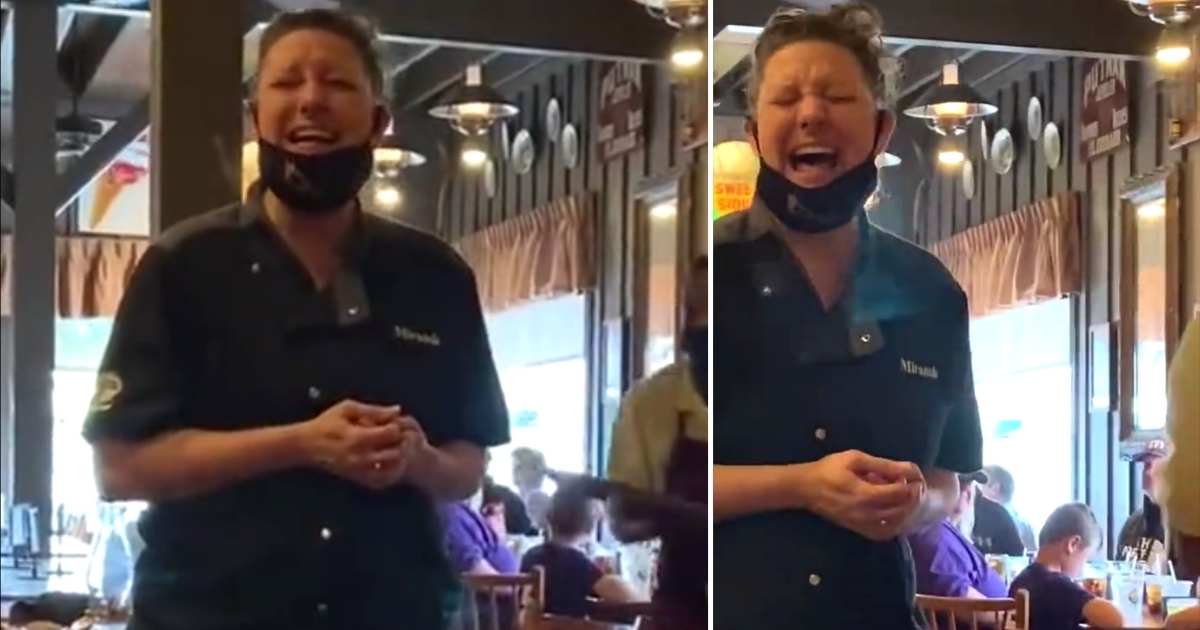 Jared Gravatt, a Marion, Illinois resident received a happy surprise when his server belted out a stunning version of Happy Birthday for him earlier this month.
Gravatt said he visits Crackel Barrel for breakfast about once a month, took visiting family out for his birthday breakfast. "My dad likes to embarrass me and told the waitress that it was my birthday she said she would have someone sing happy birthday to me," Gravatt said.
"All of a sudden, Miranda came up to our table and started singing, I was blown away," he added. "I think everyone was in shock. Her voice is incredible! She put on a show and gave it her all!" Gravatt said. "I felt so honored! I didn't even care people were watching."
From the second she started singing, the whole restaurant had their eyes on her, as visible in the video. Gravatt shared a 48-second-long video of her singing on his TikTok page and since then the waitress has become a viral sensation on the internet.
"When I left the building I told my stepsister I was going to upload the video to TikTok and tell the people to find her and make her famous," he said. "Within days the video had thousands of shares and millions of views."
He captioned it: "Tiktok, find this girl and make her famous, please. Best birthday song ever!!" The video has almost around a million views and thousands of shares. "That was the best birthday I've ever heard," a person can be heard saying at the end of the video.
People commented on the video saying, "That went from Ariana Grande to Christina Aguilera to Whitney Houston in forty-five seconds," commented one user.
Another person asked Gravatt, "Did you fall in love?" Another commented, "When you patted your heart, best version, and reaction! Hope you had a great birthday."
The restaurant too shared the video on their Facebook page, writing, "We always want to make you feel cared for when you visit. Way to go, Miranda, who brought the house down with that performance!"
Gravatt, who wants Miranda's voice to be recognized by the world, did meet and chat with her after the performance. "She was seriously the sweetest person! She has such a genuine heart! " Gravatt said.
I guess the only question we have is, when is she auditioning for American Idol, or The Voice? Because she clearly has a talent for singing and somebody should give her a chance in the music industry.