7-year-old boy's decision to donate his entire piggy bank to hurricane Ian victims is inspiring many across the country.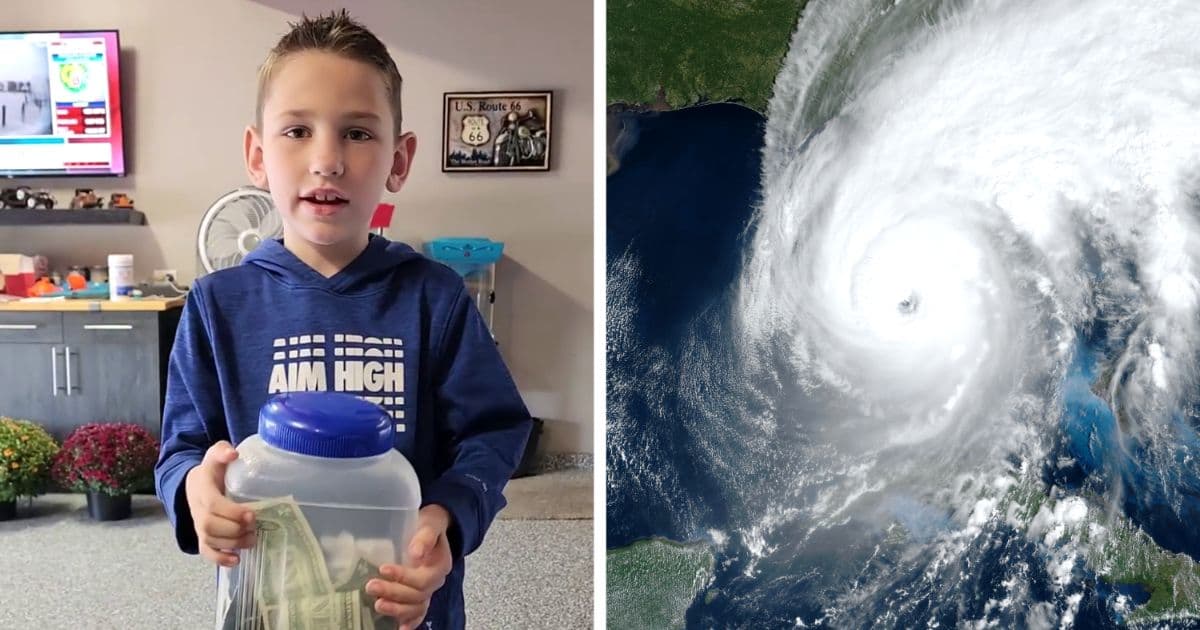 Since then, the video has taken up the internet by storm. Inspiring many others to contribute in the effort to help the residents of Florida affected by hurricane Ian.
In the video, the boy was asked by his mom why he was giving away his money. "Sending it to the people in need in Florida cause they have a hurricane and their offices are gonna go down and they need more stuff, cause their house might go down and they might have nothing", said the 7 year old.
He also added that he had been saving up the money to buy a Corvette or an electric scooter but that can wait as the people needed it more than he does. Such a wonderful kid, with a beautiful perspective of generosity.
Jaclyn said, "It all started with a conversation Wednesday morning on the way to drop the kids off at school. Dominic asked a lot of questions: Why I was so upset and what a hurricane was, and I kind of knew where his little mind was going when we got back home."
The mother had posted the video on social media just to show how proud she was of her kid and had never expected it to become viral, the way it has.
Jaclyn is also planning to set up a supply station by packing up a U-haul to help those in need at Fort Meyers, Florida.
🚨BIG NEWS UPDATE🚨 DOMINICS INSPIRING PIGGY BANK VIDEO BLEW UP ON ON TIK TOK! NATIONAL FOX NEWS CONTACTED ME TODAY AND WILL BE FEATURING DOMINICS STORY TOMORROW ON FOX AND FRIENDS 7:30 AM CST. TUNE IN!!! 👀 I SPOKE TO Cindi Infiesto TODAY FOR QUITE SOMETIME AND THEY NEED FOOD AND WATER DESPERATELY! CINDI IS ON THE OPPOSITE COAST LIKE HOURS AWAY AND CANNOT FIND FOOD OR WATER!!! FORT MYERS COUNTY HAS NOT OPENED UP YET! I NEED ALL THE DONATIONS OF SUPPLIES AND MONETARY I CAN GET TO FILL UP THE U-HAUL!!! MY EXIT FAMILY NEEDS HELP!!!#EXITSTRONG #theinspiringpiggybank #HurricaneIan #fortmyersstrong #SUPPORTINGMYEXITFAMILY #westandtogether MY VENMO: JACLYN-DANDREA-17

Posted by Jaclyn D'Andrea on Saturday, 1 October 2022
The young boy's kind gesture has been praised and applauded by the citizens online, expressing that he was taught well by his parents and how inspiring it was to see a kid with that kind of a perspective.