A sweet exchange between a grandson and his grandfather is going viral after a video showing the boy gifting his papa with a signed home run ball was shared on social media.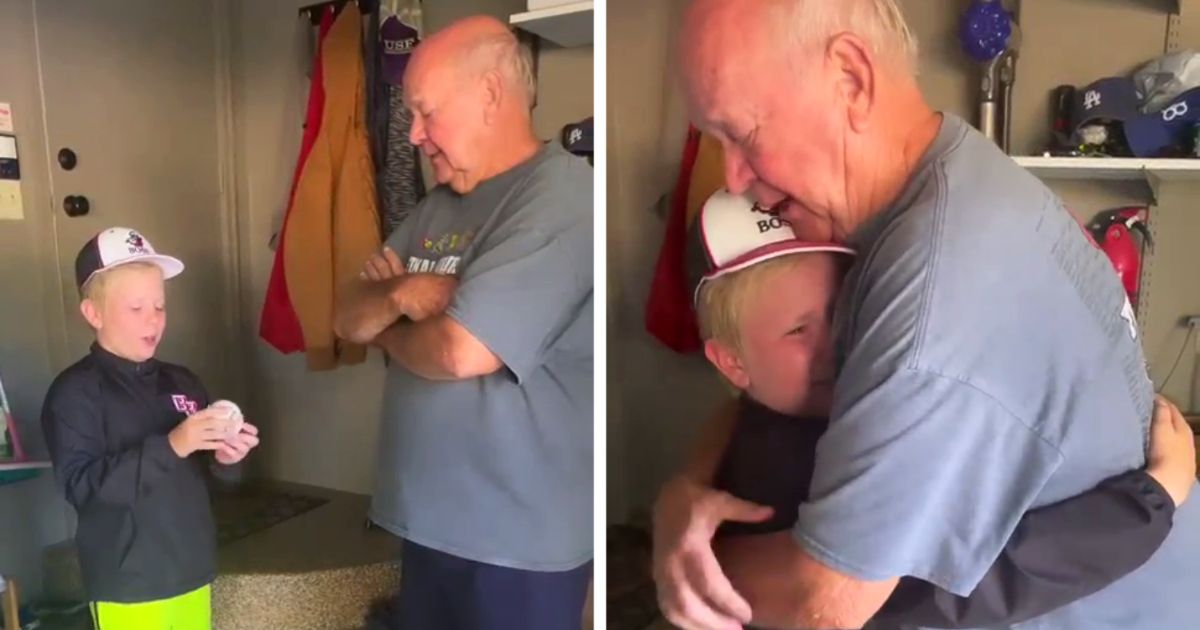 9-year-old Felix Carrier-Damon hit a double home run and a grand slam on July 30 and was excited to sign both the important baseballs.
He wrote, "Best feeling ever" on one, and on the other, he wrote, "I love you, Papa." What a sweet gesture for his grandpa.
The young boy is quite close to his grandpa, Bruce Carrier, and went to his house to gift him the ball.
The camera captured the heartwarming exchange which was so emotional and grabbed 4.6 million views, it showed Felix and Carrier crying and hugging each other during the exchange.
Felix's mother, Melissa Carrier-Damon from Sioux Falls said, "My dad has spent a lot of time with all our kids and that includes playing catch, helping with batting, and coming to their games," said Melissa.
She added that her dad was a "lifelong" Los Angeles Dodgers fan and a retired school superintendent, "He still has people comment about what he meant to them when they were in school with him," she added. "He's just always been so caring and loving and his family is everything to him."
Speaking about the moment when Felix gifted his papa with the ball, she said, "he could feel how much his papa loves him," Melissa said.
The video became an instant hit after Melissa Carrier-Damon uploaded it to social media and it received around 7,000 comments from people who said they were touched by the exchange between grandson and grandfather.
Watch: Young Boy Gifts His First Home Run Ball To Granda.
Melissa said, "It's been amazing to see the outreach and the absolutely incredible comments that people have left," she said. "I think we need all of the kindness and happiness we can get right now," she added.