When a woman discovered a stranger's photos of secret notes while doing a home renovation, it caused her to burst into tears.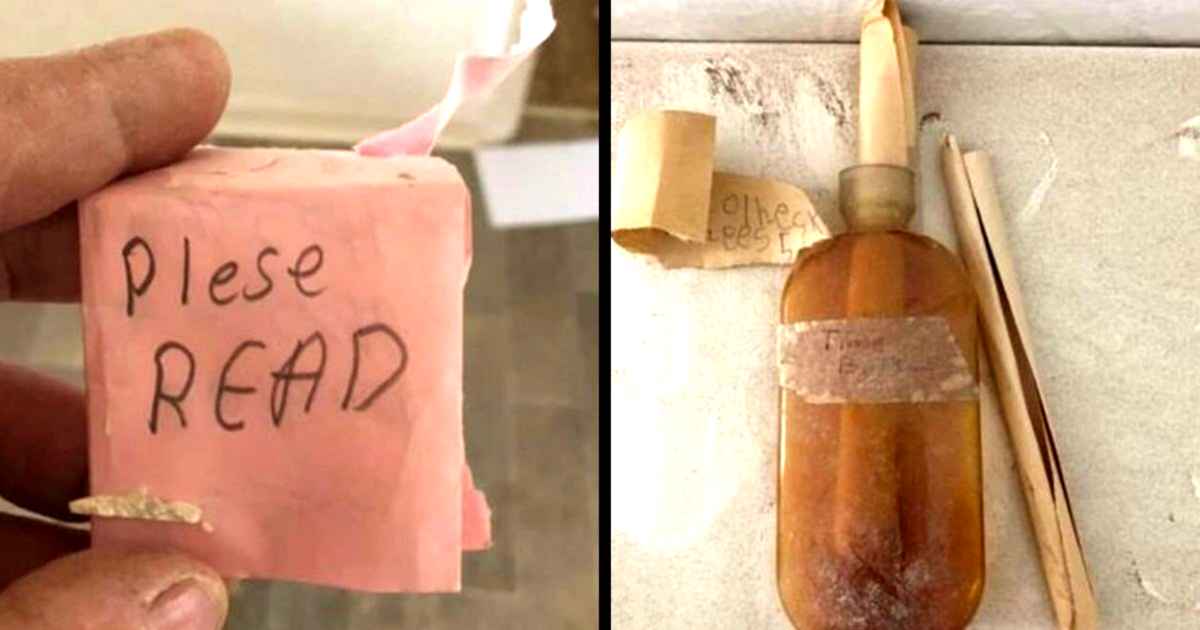 Kimberley Colbeck found the photos of notes and she was in tears because she and her family wrote those notes more than 30 years ago! God had led Kimberley to discover those notes at a time when she needed to find it the most. She was on social media one day, and the Lord led her to find the secret notes.
It was at a time when the COVID-19 pandemic was raging and it was very difficult for Kimberley Colbeck and her family when her father, who suffers from dementia, contracted the coronavirus. "At the beginning of the lockdown my dad contracted coronavirus," Kimberley said. "We had a full week of end of life discussions."
Thankfully, her dad was cured and was back home, he hadn't seen his daughter for months and now she had something incredible to share with him.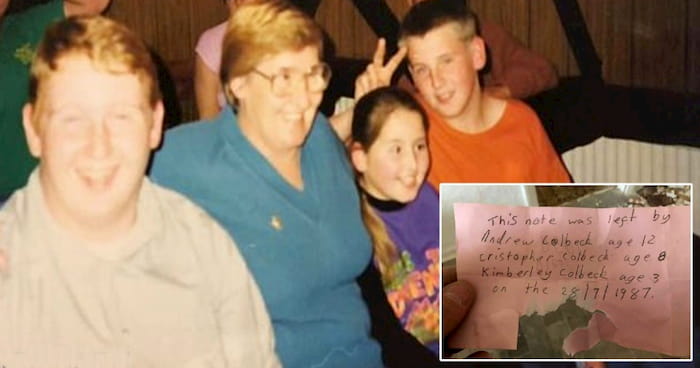 As Kimberley scrolled through Facebook, a stranger's post caught her attention when a man named Darren Moon shared photos of the secret notes he'd found hidden in the kitchen walls during a home renovation.
Those notes were special to Kimberley Colbeck as she remembered that she and her siblings had written them more than 30 years ago. The home belonged to Kimberley's family and in 1987, her late uncle helped fix up the kitchen. Kimberley, who was 3 at the time, along with her brothers Christopher (8) and Andrew (12) came together to hide secret notes within the walls.
It was a complete shock for her to see the hand-written notes again, in perfect condition. "I cried when I first saw the note," Kimberley said. "My older brother Andrew sadly passed away two years ago. It was really emotional to see his writing."
Kimberley arranged a meeting with Darren so that she could collect the notes from him and she couldn't wait to show them to her father. "Hopefully I can show my dad, who actually placed the notes for us when we were kids," she said. "'I'm so pleased I can get something from my childhood and I'm now thinking of creating a time capsule with my own daughter."
What a heartwarming discovery by Kimberley and may she continue that tradition with her daughter!