A little boy with a big heart made a significant impact on the life of a homeless man, by cheerfully giving him all the change he in his pocket.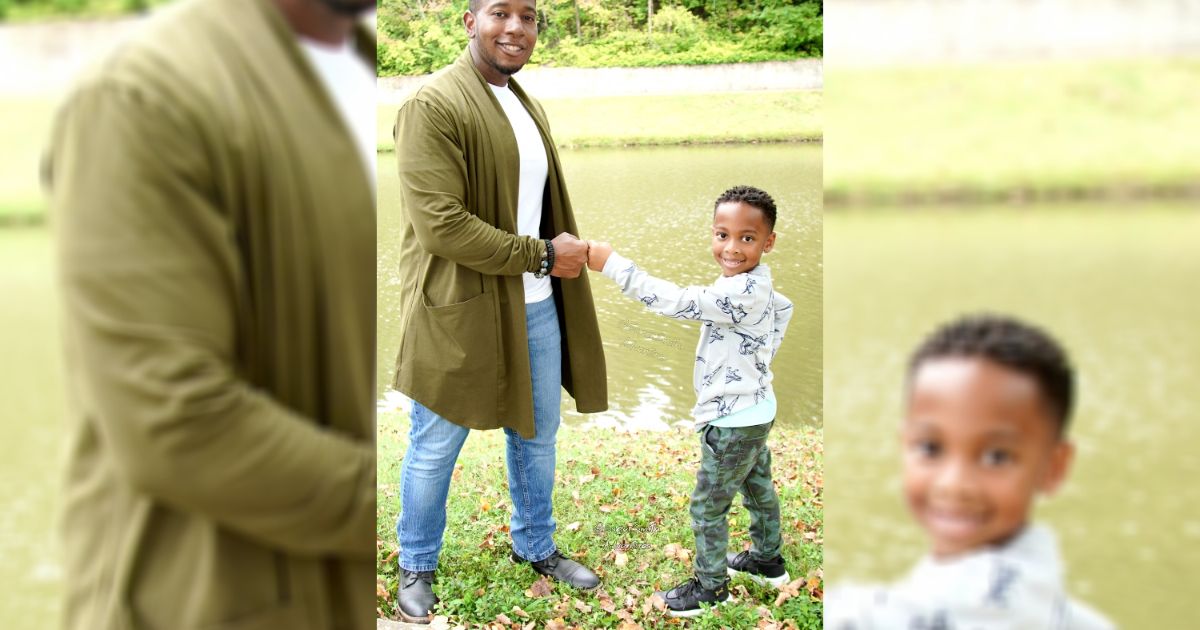 The incident happened when Justice Smith took his 5-year-old son Justus Mateo for a drive around Nashville, Tennessee. While driving they noticed a homeless man on the way and Justice who had left home probably in a hurry had no cash on him but really wanted to give the man some money.
That's when his son who was sitting in the back seat of the car said he wanted to pass on all the money he had to the man. Justice did not approve of the idea because the boy had only 30 cents in his pocket, which was too little an amount to give the homeless man, according to him.
Recalling the incident, Justice took to Facebook to share about it writing, "It's almost as if he heard my thoughts and responded out loud. I was more than happy he wanted to do this with joy (it means he's been watching). But honestly I was hesitant. I didn't want to give this man who clearly needed all the help he could get, just 30 cents. My own pride and thoughts of the homeless individual's unknown reaction to receiving just two coins was standing in the way."
The traffic light was about to turn green at any moment, and the thought of a missed opportunity for his son to practice all that he had taught him made Justice change his mind and allow him to give the man the 30 cents.
Justice told himself, 'Dude get over it. This is what we've been teaching him and now that he wants to give everything he has to offer in this moment, you're going to let your personal self-centeredness ruin a possibly life-long, great memory and solid teaching moment? Leading by example is what we've been teaching him, so now let him lead. Let him give what he can to this man.'"
Reflecting on that moment that could have been ruined by his self-centeredness he wrote on Facebook, "I almost told my son, 'Let's wait to give until we at least have one dollar.' I almost told our son by my inaction that what he had wasn't enough. I almost showed him that what he sees as a good thing, and is in fact a good thing, isn't good enough to make a difference in someone's life. I almost taught him that pride was more important than helping another human."
Moving on to do the right thing, Justice rolled down the car's window and told the homeless man that he didn't have any cash on him, "But my son back here wants to give you everything he has right now. He just turned 5." When the homeless man heard that his demeanor changed in a second. He had the biggest smile on his face and told the little boy, 'God bless you little man! Thank you so much!'
The happiness on the homeless man's face radiated and put a big smile on the face of the little boy. Justice wrote, "Our little boy, without even realizing it, reminded me once again by his actions that it's always about the heart. It doesn't matter how much you have or how little; giving in love and sincerity will often bless others more than we think."
Jesus always told his disciples that we must be like little children if we want to enter the kingdom of God. Our hearts must be as tender and ready to listen and help others around us because children are just like that. They trust immediately and they love wholeheartedly.
Luke 18:16 Jesus said "Let the little children come to me, do not hinder them, for the kingdom of God belongs to such as these."