Kierra Madison from Detroit, Michigan was worried when he could not find her son, Jesse, on Christmas eve, leading to a search for him all over the house, only to find him trying to climb up the chimney to find Santa and the process got himself covered in soot all over his face and hands.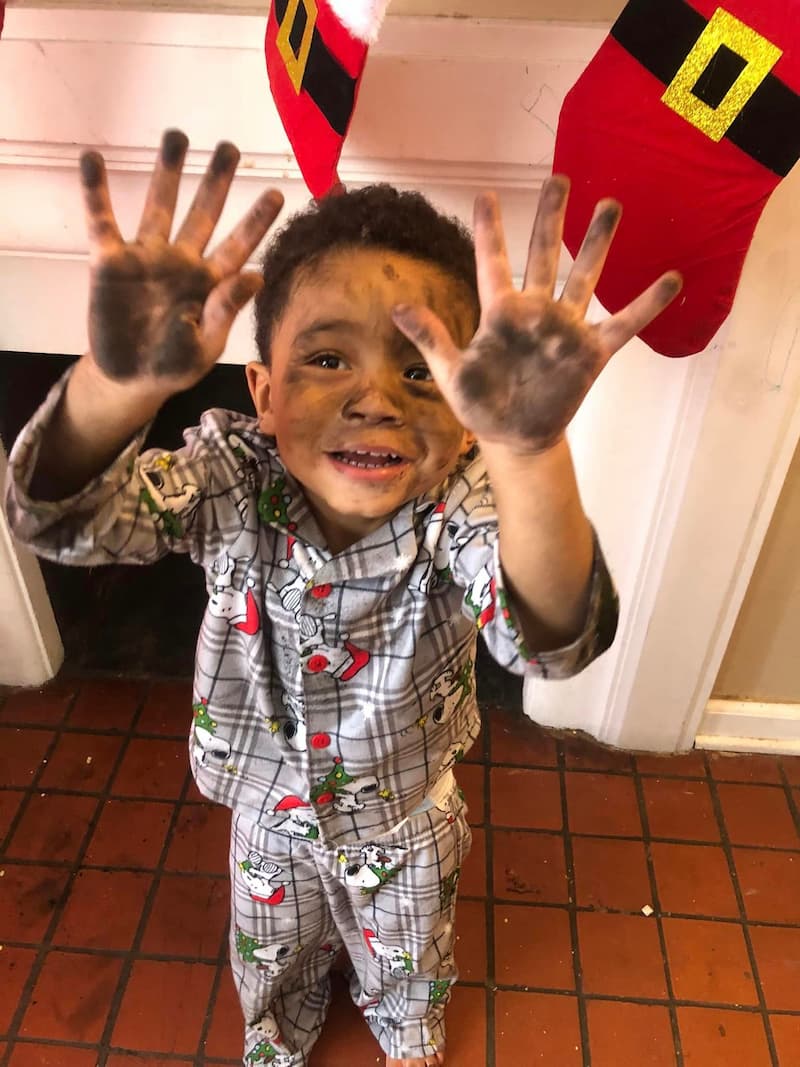 When his mom asked him what he was doing, Jesse replied coyly, "Finding Santa." Kierra said she found her son's attempt to find Santa amusing, and so did everyone who read about the hilarious attempt by the two-year-old.
"I was looking for Jesse all over and finally found him in the chimney. I think he'd been in there a few minutes or so. His sister also tried to follow him," Kierra said.
Jesse did meet Santa and as he loves Marvel characters, Santa got him a lot of Marvel toys, clothes, and a Spider-Man bike.
Photos were posted to Facebook by the mother, documenting the incident with Jesse's face and hands smeared with soot.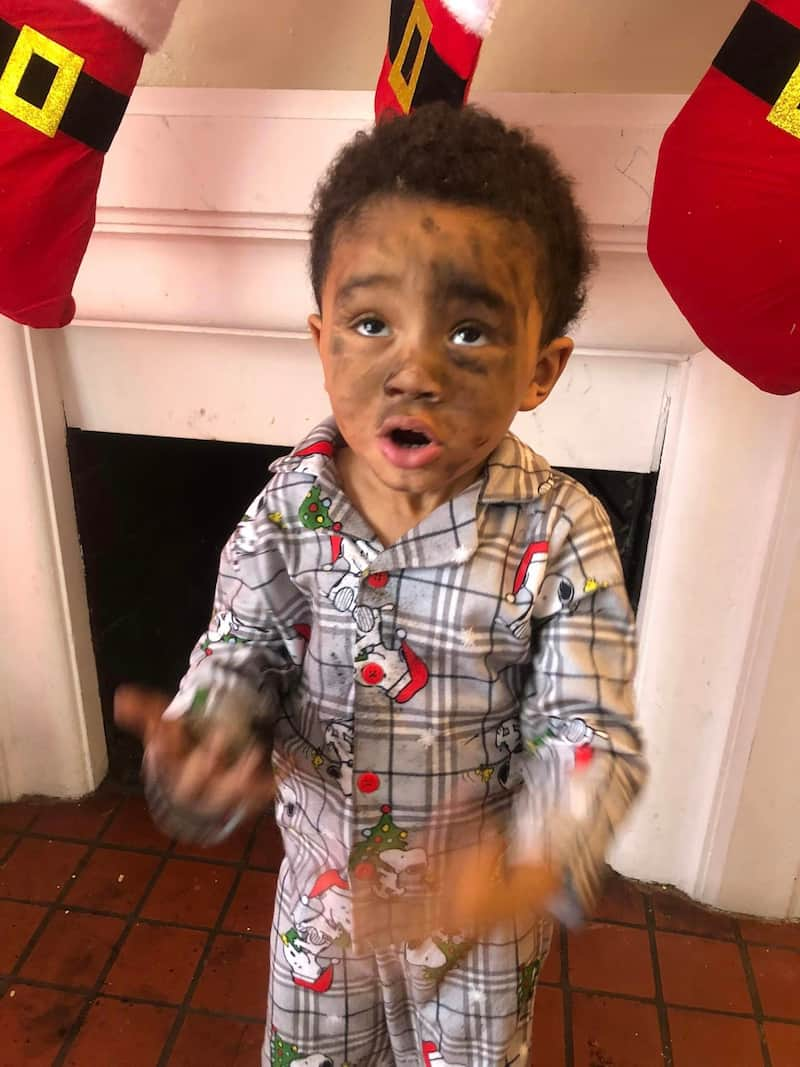 Someone commented, "I like the way this sweetie pie takes initiative! No need to write a letter. No need to go to the post office. No need to brave the crowds at the mall. He's just going to go straight to the source! Cut the out the middle man, and have a face to face with Santa. This kid is going places!"
Someone expressed their concern for the little boy saying, "That chimney needs to be blocked before he tries it again. Thanking GOD he didn't get stuck or hurt in there."