They say that "laughter is the best medicine." This meteorologist from Fox 9 laughed at herself when a technical glitch transpired while reporting live.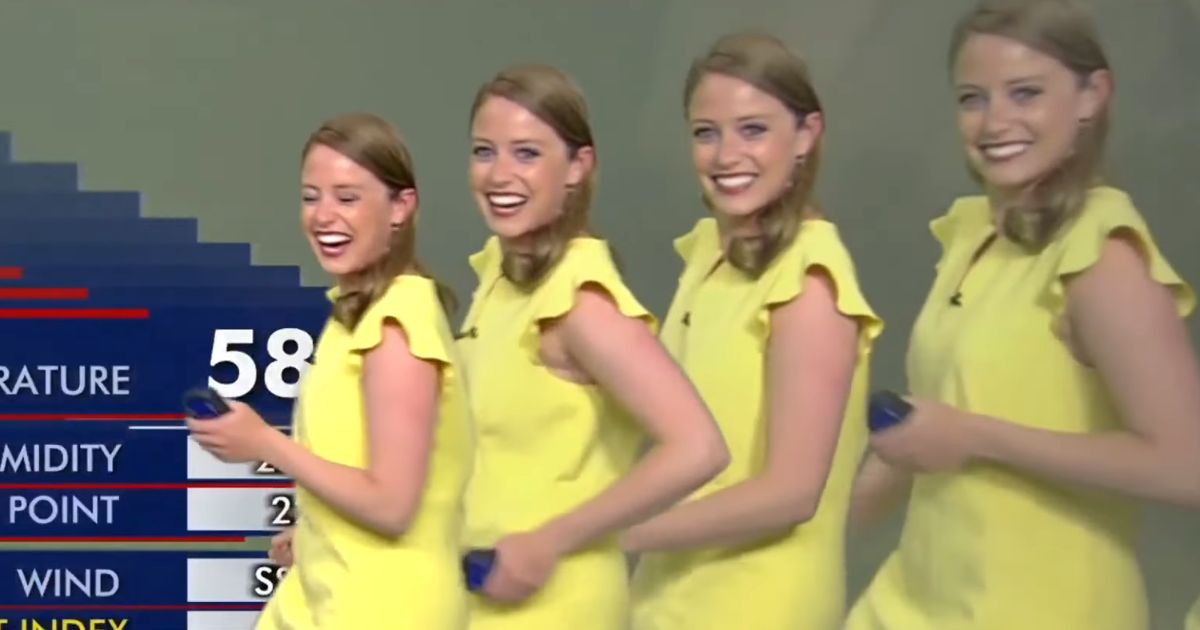 Jennifer McDermed was quick to laugh at what she saw on-screen while delivering a weather report. The technical glitch made it look that there are multiple "Jennifers" reporting simultaneously. She initially uttered, "Oooh, that's funky! What is going on?"
She remained calm and enjoyed seeing herself differently. This reporter even made several hand gestures similar to the motions of a robot. Talk about someone enjoying her job a lot! McDermed used this opportunity to bring humor to the screen instead of acting tensed and rattled about the sudden blip.
"I really don't know what's going on! Oh, man! Do you guys want one Jennifer? Or two Jennifers? Or three? She even joked. When the broadcast was about to end, this humorous reporter muttered, "I have no idea what that was. That was brilliant, yes it was."
As they say, not everything goes as planned on live TV. This incredible meteorologist learned to roll with the punches by giving everyone a shot of fun on the screen. Life is pretty much the same. There are a lot of situations that are beyond one's control. Taking certain things lightly and entrusting God with everything are sure ways of enjoying our lives.
"A joyful heart is a good medicine, but a crushed spirit dries up the bones." Proverbs 17:22