In the quiet heartland of Alpena, Michigan, a tale reminiscent of the biblical David and Goliath unfolded, demonstrating the incredible power of courage, family bonds, and faith. A young boy, aged 13, armed with nothing more than a slingshot, managed to ward off a sinister figure threatening his little sister's safety.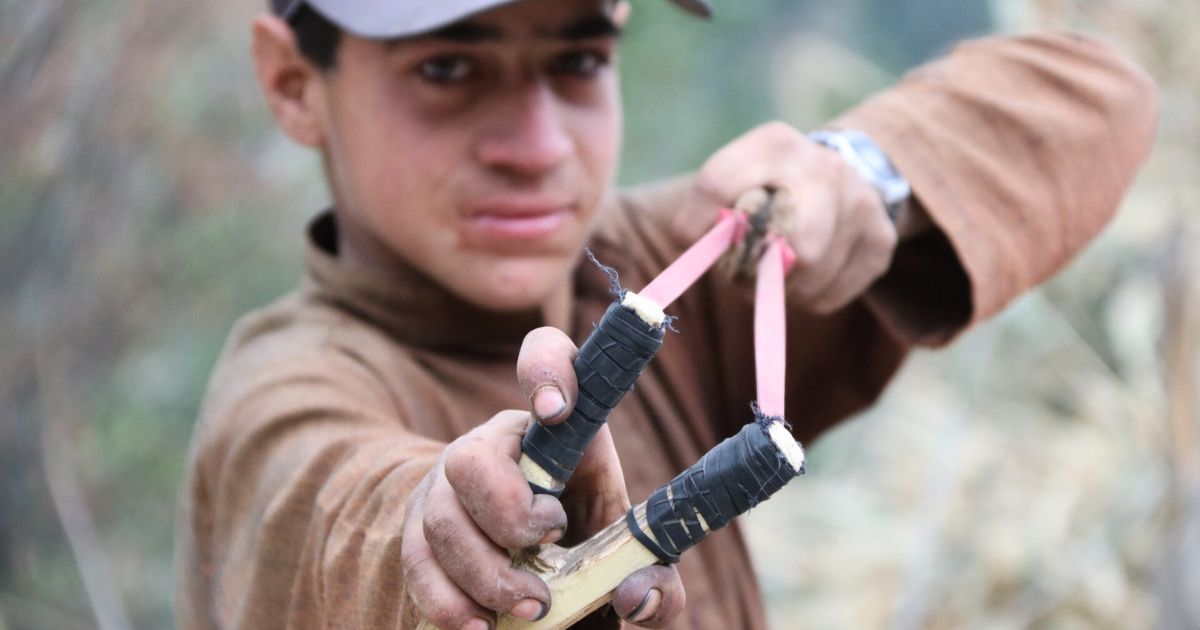 The sun was casting long shadows in the backyard of a typical Michigan home when an unexpected visitor emerged from the nearby woods. A 17-year-old male, appeared and quickly targeted an innocent 8-year-old girl, seeking to abduct her. The terror of the moment was palpable, the girl's voice silenced by the intruder's hand.
However, this story was destined to take an unexpected turn, a testament to courage and faith that has shaken this quiet town to its core. The girl's 13-year-old brother, seemingly outmatched by the older and stronger assailant, didn't falter. Emulating David's heroism, he reached for his slingshot, his unlikely weapon of choice.
With a steady hand and a heart full of courage, the young boy fired, striking the would-be abductor in the head and chest. The intruder, taken aback by this unexpected defiance, released his captive, his plan thwarted by the determined act of a brave sibling.
The aftermath unfolded rapidly. The Michigan State Police arrested the teenager with the assistance of a detailed description from another family member. He was charged as an adult with one count of attempted kidnapping/child enticement, one count of attempted assault to do great bodily harm less than murder, and one count of assault and battery.