An Arkansas mom's video of her older son singing to his baby brother with Down Syndrome has gained national attention after trending on social media.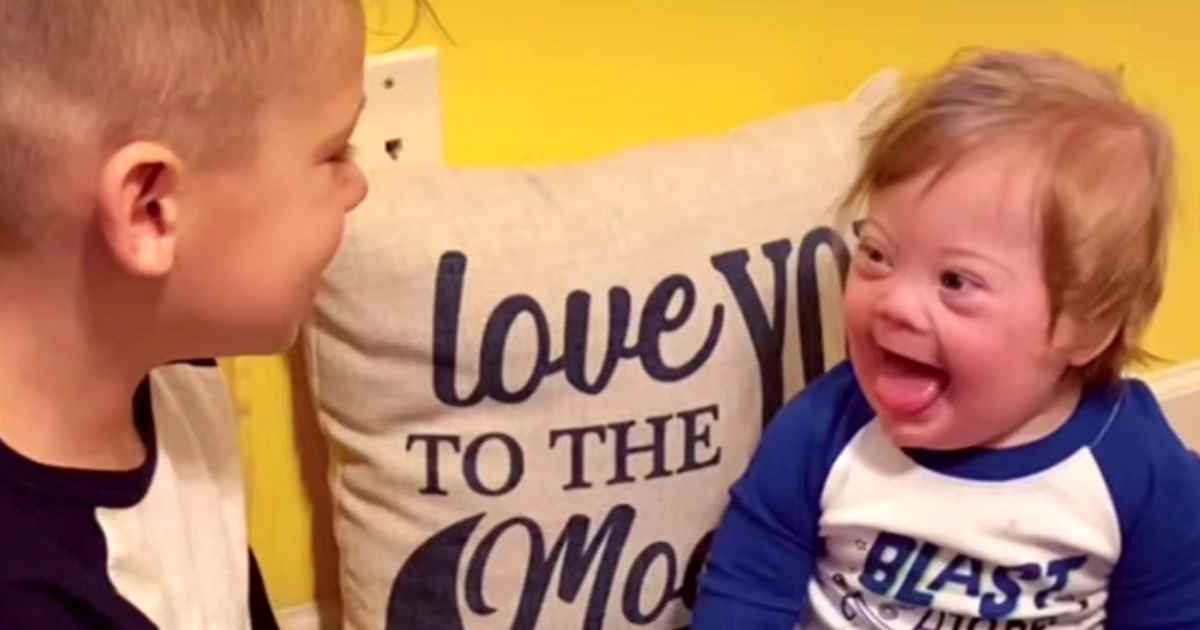 Nicole Powell shared a video of her older son Rayce singing to her younger son, Tripp, who has Down Syndrome.
Tripp can be seen cradled in Rayce's arms as he sings "10,000 Hours" by Dan + Shay and Justin Bieber. "This is how Rayce bonds with Tripp. He sings to him all the time. He swears this song is about him and his brother," Powell wrote.
Rayce can be seen looking lovingly at Tripp as he looks back up at him. "Love doesn't count chromosomes," Powell said, "or as Rayce says, 'Aren't we all different?'"
Tripp is the family's miracle baby as doctors said his scans showed the chance for quality of life would come close to none. "They recommended we terminate the pregnancy, and I said absolutely not," said JJ Grieves, Tripp's father.
Tripp's mom and dad are on a mission to make the world learn to see and love through the eyes of a child. "He's the same as the rest of us," said, Grieves. "He just takes a little longer to learn, a little more caring, a little bit more loving, but isn't that what the world needs?"
No wonder the post has garnered major attention all across the country and has been shared over 20,000 times on Facebook and by many media outlets.
Powell also runs "Team Tripp," a Facebook page where she shares their life journey to encourage others and educate people that life can be beautiful for families with children that have Down Syndrome.
Isaiah 55:8-9 "For my thoughts are not your thoughts, neither are your ways my ways," declares the LORD. "As the heavens are higher than the earth, so are my ways higher than your ways and my thoughts than your thoughts."