Cancer is a dreaded disease which can suck the life out of  people and really put you down, but not this little 5-year-old boy, Everett Michael Kondus, who is fighting leukemia.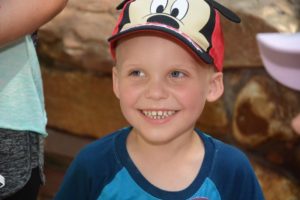 Cancer has not succeeded in stopping him living his dreams and he is ever thankful to god for helping him in his recovery.
He developed B-Cell Acute Lymphoblastic Leukemia at an early age, and has been in and out of hospital for the last 12 months, receiving chemotherapy every seven to 10 days.
After one such chemo session, he asked to be filmed, thanking God for his health and for the capability to still enjoy life like any child of his age.
"I was just taking pictures of him and he said to turn the video on," Tierra Kondus, Everett's mother said.
"He just wanted to thank God for every little thing. Getting his cancer out, for the game he was playing, for the shirt he was wearing," she continued, "He's very quick to start praying for anything. Big or small, he's had great faith through this."
Although he is being treated with nine different medications and lost all his hair twice, he is determined to live a happy life, and to top it all, the Make-A-Wish Foundation decided to give Everett the chance to go to Disney World.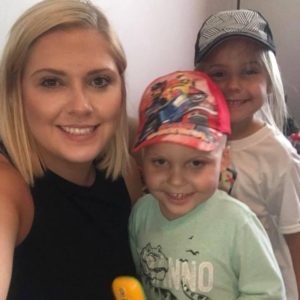 "We were told by his social worker the day after he was diagnosed that she sent over his information to Make-A-Wish and that he would receive a wish," Tierra said, "We got our first call from Make-A-Wish in March, and the trip was planned for October.
We are sure, Everett is going to have the time of his life in Disney World, and will forget all the pain and suffering he has been through. Get well soon little man!