It was the best moment in a little boy's life when he found a puppy with an uncanny similar condition. Bentley's father went to the local animal shelter to adopt chickens but returned home with a puppy.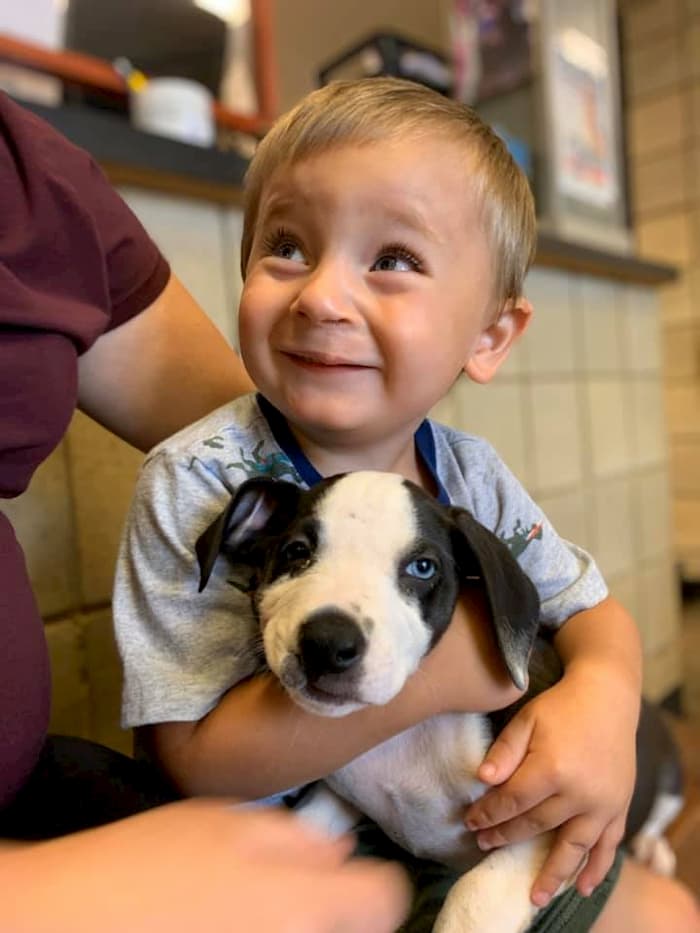 He saw a black-and-white pup with a cleft lip just like his son's. He knew the pup would make the perfect addition to their family. 2-year-old Bentley was delighted to meet his new best friend.
His mom, Ashley Boyers, is excited about the budding friendship between the pair too. "Have something in common with a puppy means a lot because he can grow up and understand." She continued, "That he and his puppy both have something that they can share in common," Ashley.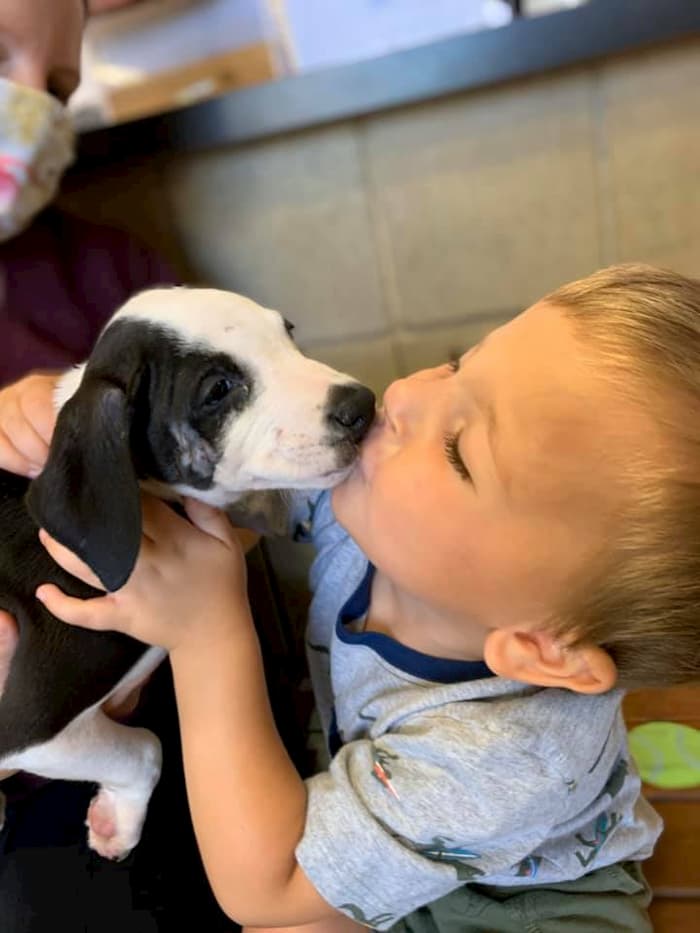 The "instant love" between the two-month-old pup and Bentley is making people smile all over the country. "It's so hard to put into words how meaningful this adoption is to all of us."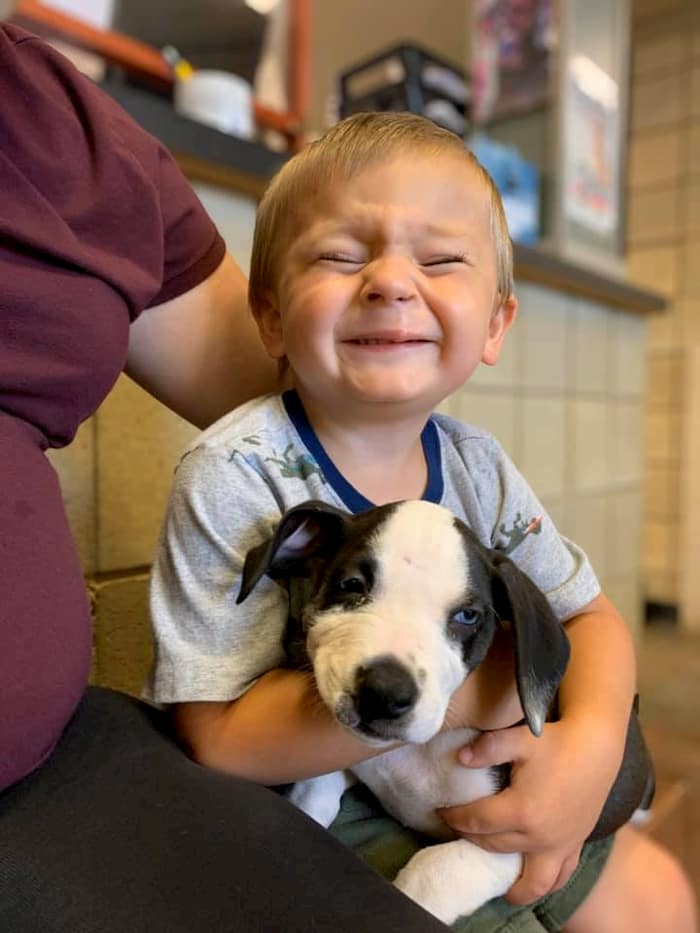 "We wish many years of joy as this special pair grow up together," Michigan's Jackson County Animal Shelter wrote on Facebook.