This 9-year-old boy with Down Syndrome's fondness of Whitney Houston's song, 'I have nothing' is over the top. He knew the lyrics by heart and sang the song that was released way before he was born.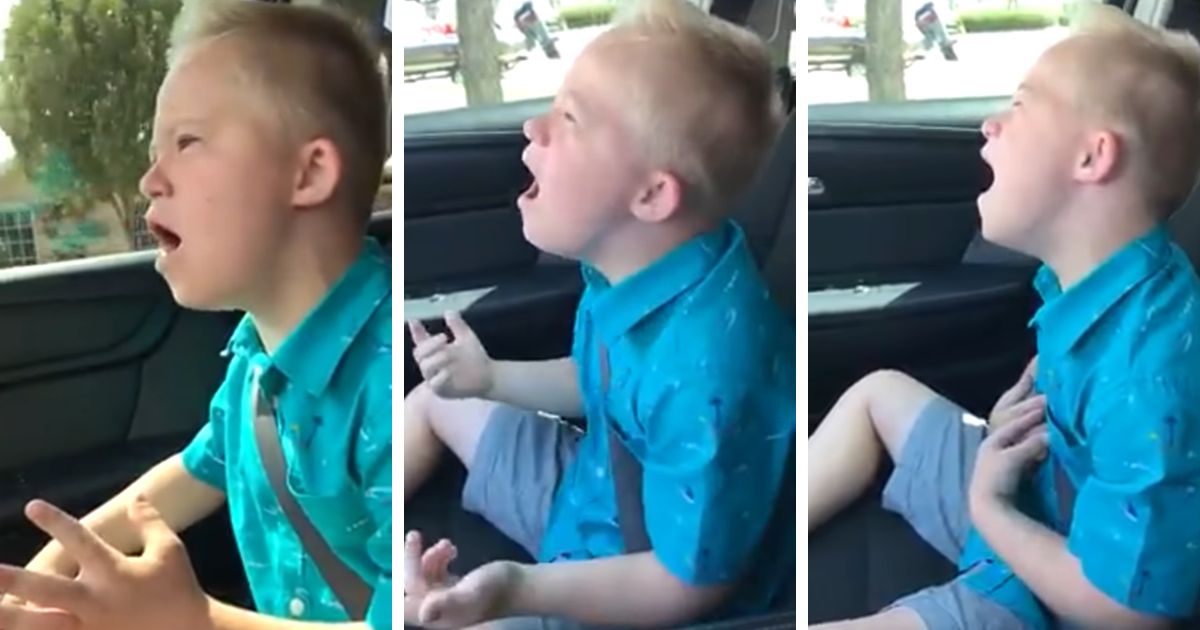 It seemed that he "was in the zone" when the song was played in the car. He started singing the song's highest notes leading to its chorus. He not only knew the lyrics by heart but also expressed his passion through his hand gestures. He could have been imagining that he was part of a singing competition.
This video made waves online, and it now has more than 218K views. Thousands of his viewers have also commented.
One said, "Sing it, little man! Whitney would be so honored to hear her song sang with such great passion from such a little soul." Another one wrote, "I could feel his passion and believe he could do anything he wanted to in his life. Bless him, Lord."
Someone even encouraged him to join a singing competition, she said, "Outstanding! Can't wait to see him on America's Got Talent when he's old enough, keep singing little guy, your singing puts a smile on so many of us.️️️️"
If you are having a bad day, watch this video, for it will indeed bring a smile to your face. This kid's passion for seemingly mundane things makes us realize that there is so much to be thankful for and enjoy in life.
"Rejoice always, pray without ceasing, give thanks in all circumstances; for this is the will of God in Christ Jesus for you." 1 Thessalonians 5: 16-18