Singer John Legend and Jennifer Hudson sing, Simon and Garfunkel's classic song 'Bridge over Troubled Water' on the 100th episode of Jeniffer Hudson's talk show.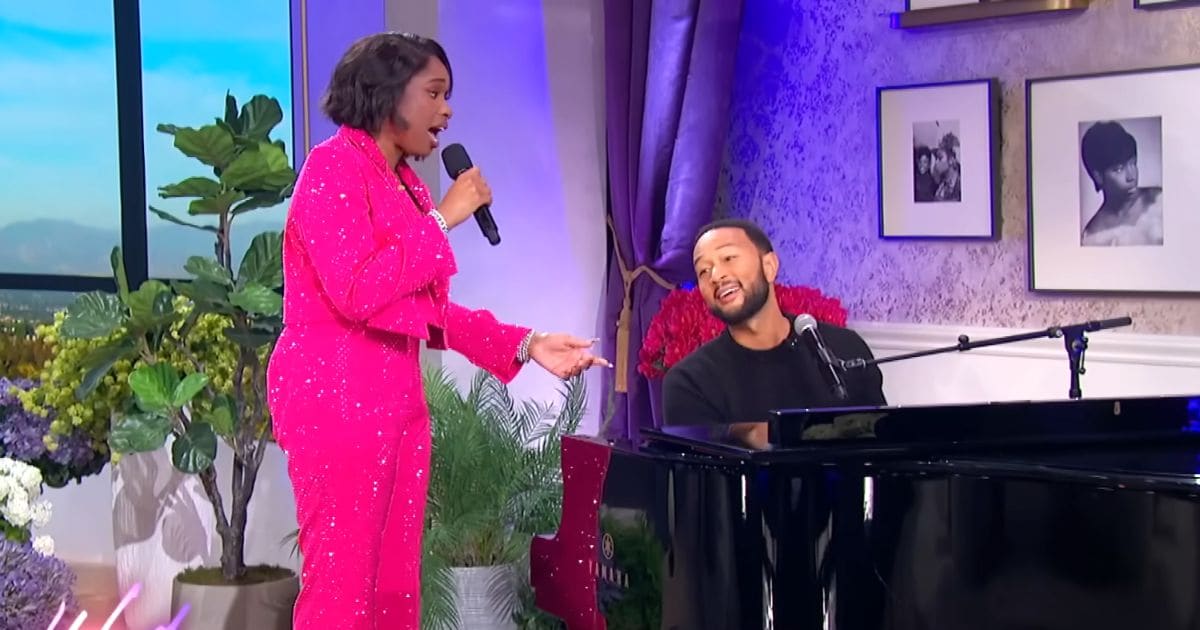 The singer, presented a beautiful bouquet of flowers to Jennifer, congratulating her on reaching the milestone.
After exchanging a few pleasantries, John then got down to playing the piano, and belts out a beautiful duet performance of 'Bridge over Troubled Waters' with Jennifer.
The talk show host, dressed in a dazzling pink outfit entertains the crowd with her powerful and amazing voice. She was later surprised with a huge celebration cake.