Generosity and kindness are hard to find these days, and we rarely hear about them too, but this story of two complete strangers in a grocery store proves otherwise.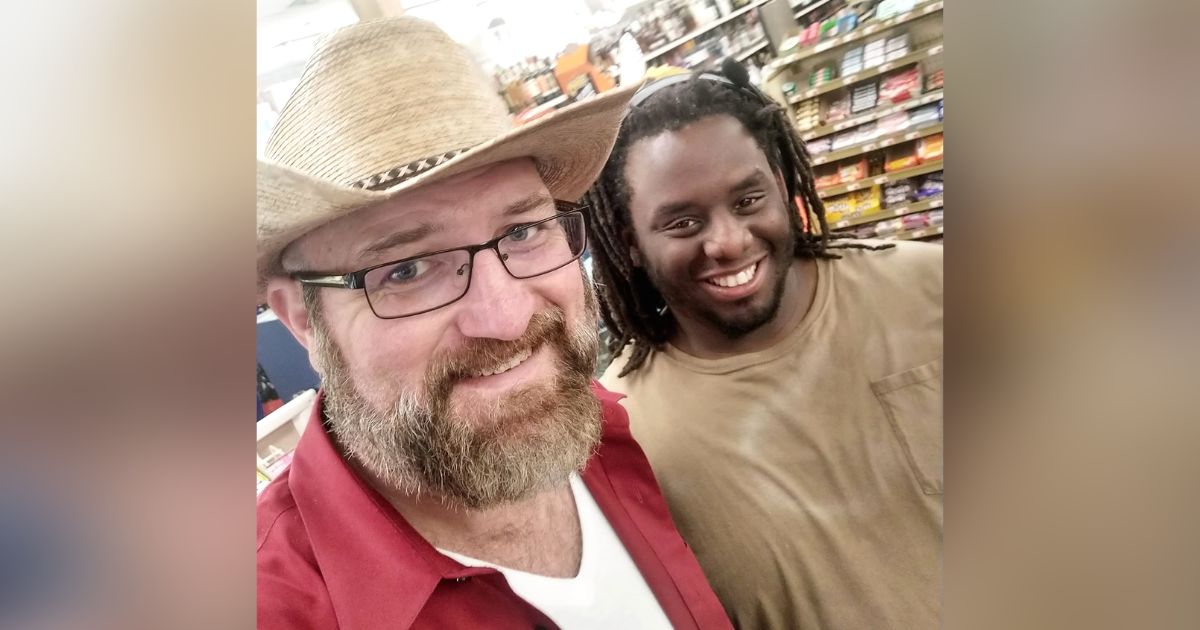 Jason Bordeaux had just deposited his paycheck at the bank but found out that the funds hadn't cleared yet, leaving him with insufficient funds at the checkout line during grocery shopping. Then, a kind stranger behind him in line offered to pay for his groceries.
The man behind him, who was later found to be Kevin Jones, told Bordeaux that he would pay for his groceries even though it meant spending a lot more than he actually should have, and that too for a man he had just met. Bordeaux was already feeling the strain of having to stretch his paycheck, but the stranger's generosity lifted his spirits, and this small act of kindness meant the world to him.
After he got home, he went on Facebook, searching for the kind Samaritan who had paid for his groceries. With the help of others on Facebook, Kevin Jones was found. They made contact and met up, which was when Jason learned that it was Kevin's birthday.
"I scrambled to my car to give him my business card so I can repay him. He said no problem, but it is a problem for me owing money to anyone. But the point of this is the dude just stepped up for a complete stranger; he should be recognized." Edit: "He has been identified; praise this fellow," the Facebook post read in part.
Rather than just thanking Kevin for his kindness, Jason went a step further and organized a birthday celebration for him. It was a beautiful moment of two strangers becoming friends, united by a simple act of kindness.
We are grateful for people like Jones who took the time and made the effort to reach out and help someone else, making their day better. May God's blessings be upon him.