Four Americans who went for a vacation to Ireland, ended up becoming national heroes there after rescuing a little girl and her father from drowning.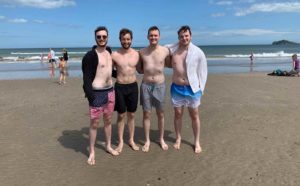 Eoghan, Walter, and Declan Butler are brothers from Washington D.C, traveled with their brother-in-law Alex Thompson to Emerald Isles last to attend their grandfather's funeral. The young men were enjoying their afternoon on Portmarnock Beach when they heard someone calling for a lifeguard.
A 6-year-old girl on a floating device was swept on to the sea by rough waves in the ocean while her father was crying for help. Eoghan, Declan, and Alex jumped into the ocean to rescue her while Walter stayed on the beach in case if they needed CPR.
It was a harrowing feat for the athletic boys as they had to swim almost for 25 minutes as the little girl had drifted half a mile away from the shore. As soon as they reached the girl, the brothers took turn swimming on their backs so that they would tow the girl back to shore on their chests.
After getting the girl back to dry land, Eoghan and Declan noticed that her father was still in the water after he had put on a life vest and tried swimming out to help with the rescue mission. The twin brothers again returned to the water and rescued him as well.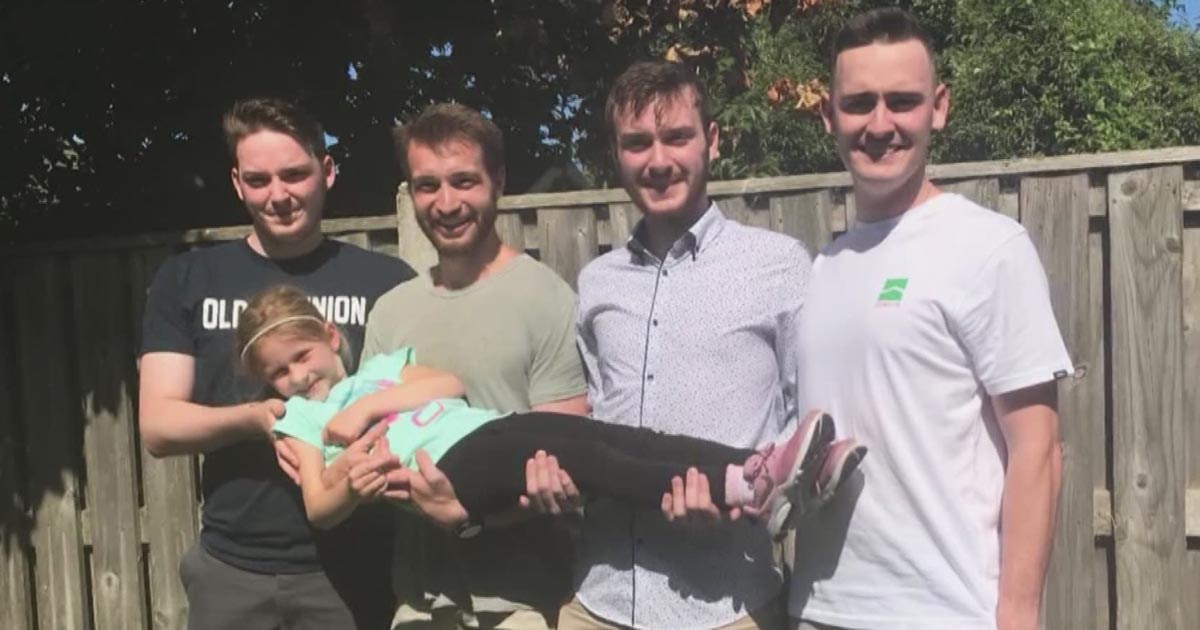 The young men were relieved to save the father-daughter duo, but felt emotional the next day when the girl's mother visited them, "Seeing her jump around, kiss her mom, that was actually amazing," Declan said. The rescue mission took on a deeper meaning for the boys, when they realized that it had taken place on the exact same day that the brother of their deceased grandfather had drowned decades ago.
"It's kind of like this godly, guardian angel kind of feeling," mused Walter, "that the same day he drowned 64 years ago is the day we actually saved the life of a 6-year-old girl."
We are so proud of how these Good Samaritans from another country helped save the life of a little Irish girl and her father.