A video of a shocking moment when a female bus driver saves the life of a young teenage boy is winning the internet.
On 26 March at 10:30 in the morning,  a nearby surveillance camera placed above the driver's seat captured the entire episode.
The young teenager was standing at the bus stop only a few hundred yards away from the bus and due to the rainy weather, visibility was really bad.
The teenage boy looked cut off from the world even though he wasn't using his phone. It is so difficult to know what goes on in young people's minds.
Our 'hero' was busy driving her bus and dropping people at their desired destination. She signals in time to the boy who was getting off the bus to wait as a car passed on the side of the bus door, at a very high speed.
The woman bus driver makes a hand sign to him to pass in front of the bus, to get to the other side of the road.
After the incident, the bus driver then talks to the remaining people in the bus about the situation that had just happened, and if they had seen the car coming up the road.
She is upset as the driver of that car should have not tried overtaking the bus from the right side, as it is extremely dangerous and could be punished under the law.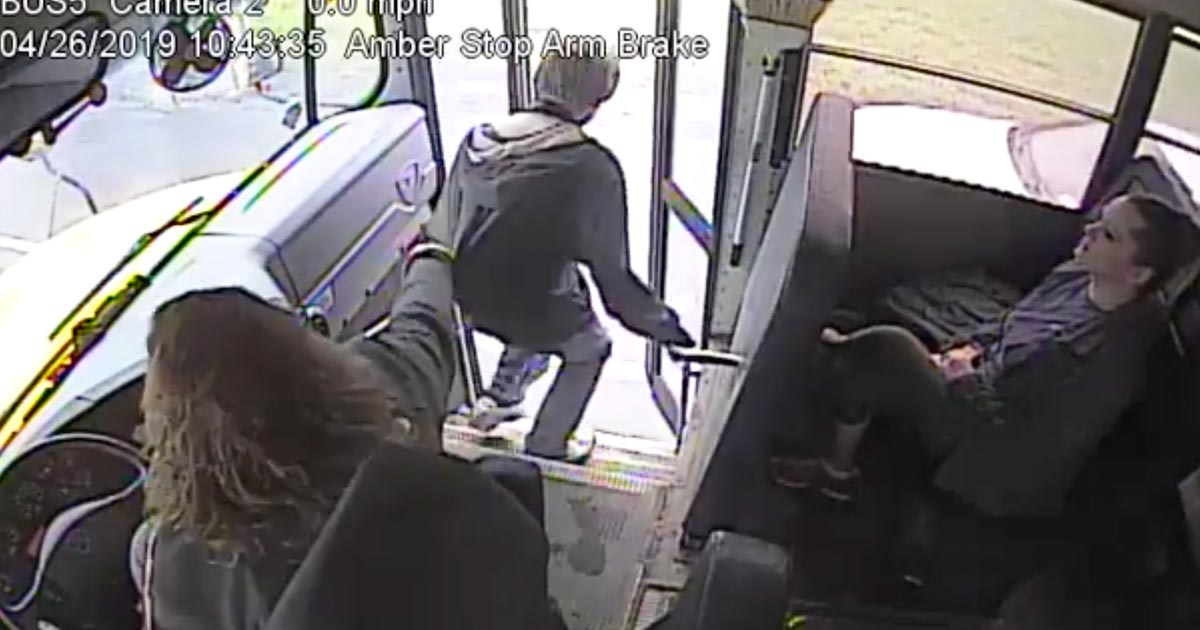 People should be careful while crossing in front of a bus and walking behind the bus as visibility is restrained for the bus driver due to the amount of traffic.