Just like humans, dogs also have separation anxiety especially if they're very attached to their owner.
They can get super-stressed when left alone. It is a very serious condition and one of the main reasons humans get frustrated with their dogs and give them up.
But one adorable 2-year-old is becoming a pro in comforting a dog with separation anxiety and the video of it is going viral everywhere.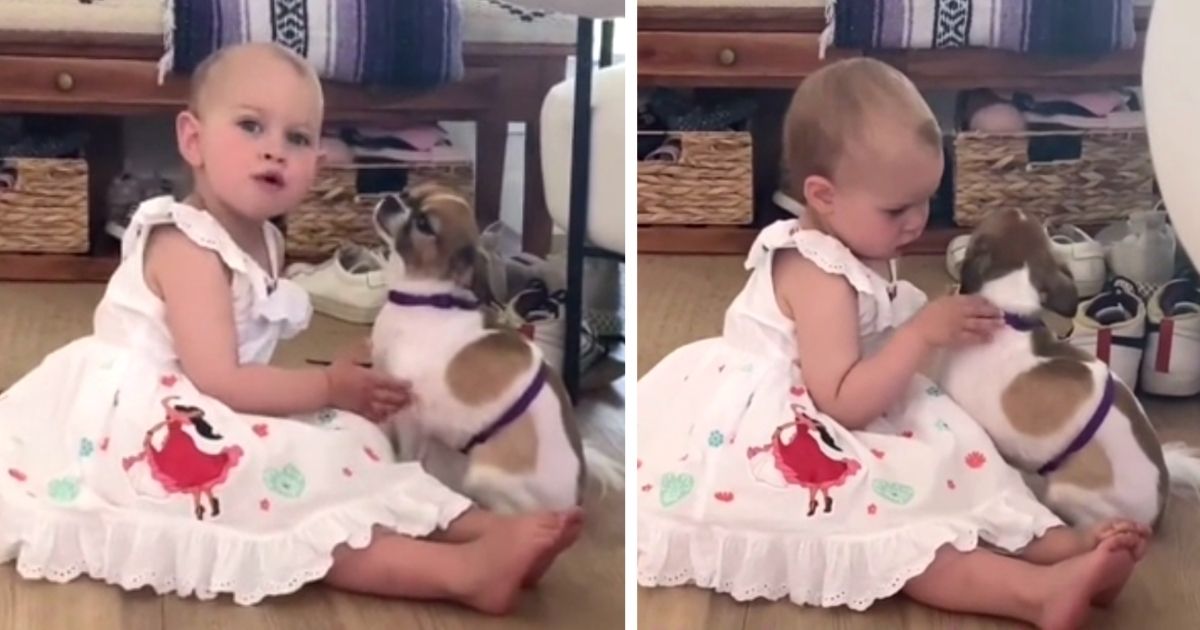 The toddler can be seen comforting her grandmother's dog Lulu after she was away from her for some time.
She can be heard telling Lulu, "Don't be sad" and "Grandma gonna be back soon."
She even offers the dog some donuts and Timbits in a bid to cheer her up.
This is an invaluable lesson for the child as she comforts the dog when it looks to her for help. The girl has truly learned the importance of helping others in need.