A Canadian ranger came to the rescue of an American family in the most amazing way.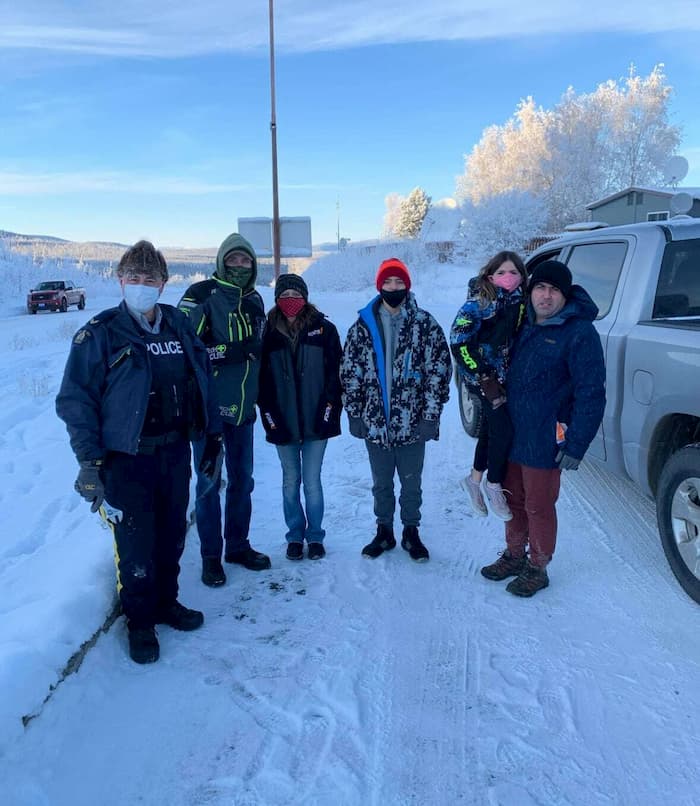 Lynn Marchessault was driving a pickup towing a large trailer as she and her two children headed to Alaska to join her husband at the military base where he served.
Although Marchessault is a veteran and is used to handling difficult situations, she even upgraded to studded snow tires, but she wasn't prepared for the tough winter conditions in the top north. So she decided to pull off the road and bivouac at a highway lodge which was set up for temporary workers.
Her husband was unable to drive due to COVID-19 rules and so Marchessault sent an online plea for help. The message was seen by Gary Bath, who lives with his wife, Selena, in Fort St. John, British Columbia. Even though the trek was close to 1,700 kilometers or 1,056 miles, he decided to go and help them. "I didn't care how far it was, I just knew they needed help and they had a few short days to hit the border before they were going to get in trouble," Bath said.
Being a ranger, Bath knew Americans are allowed a certain time to enter Alaska from the lower 48 states. Bath and his wife arrived with their car loaded with provisions and met up with Marchessault and her family at the inn. Bath then took up the duties of a pilot and drove them on the long trip and reached their destination at the Alaskan border near Beaver Creek in the Yukon.
Now Bath had the huge task of going back home which thanks to word of mouth among his fellow rangers, and with public donations, he was able to fly home quickly. He says he was touched by the generosity of people along the way. Marchessault can't stop praising Bath and his wife for helping them reach home. "We are forever grateful to Gary and I'm thankful to his wife for bringing him up and loaning him out," she said. Marchessault and Selena Bath became good friends along the way and are now planning to meet again when the family heads back south.