A husband who is battling cancer surprises his wife who is also battling cancer on their 42nd anniversary in heartwarming video.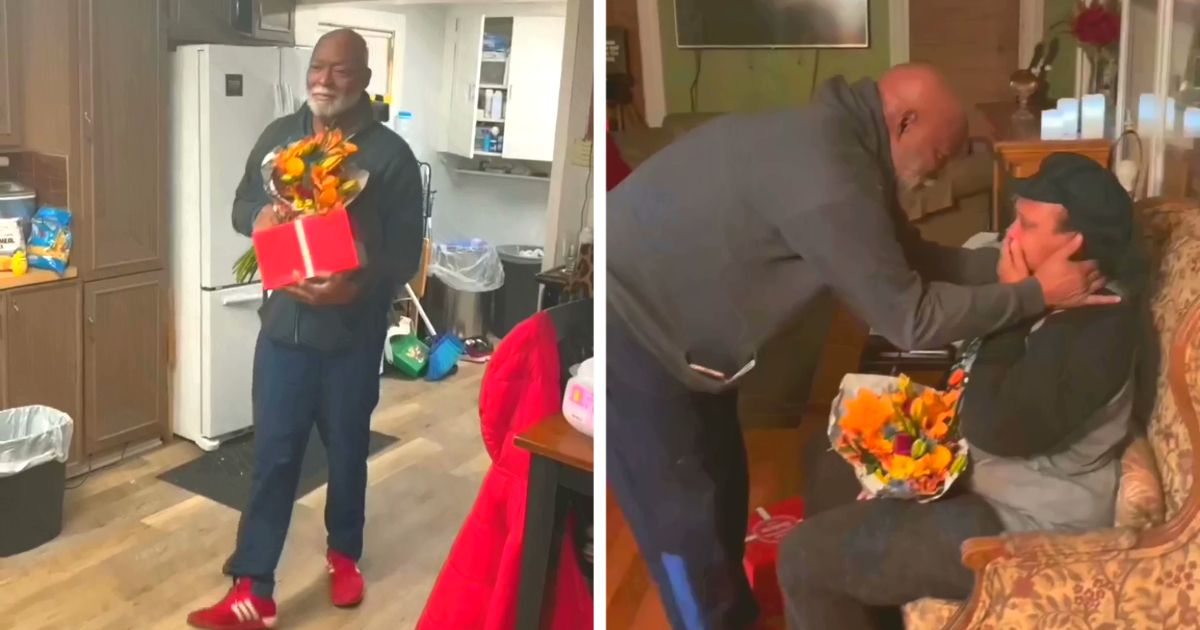 Celina Broyles wrote, "My mother thought he forgot about their anniversary because he's in severe pain most days and can't do much, but he surprised her. Together we have it all. I'm so thankful for my parents. We grew up poor and didn't know it because of the LOVE we had growing up. They got married at 18yrs old and had all five of us at 26. Mom and Dad we appreciate the sacrifices, and giving up so much for us. This is what you call love!"
Celina and her siblings have had a tough time as they deal with the reality of both their parents battling cancer. Celina's father is her hero and best friend, so it was especially hard for her to see him endure the pain and suffering of cancer.
People who have seen the video are pouring in with their good wishes and kind words;
"This is the warmest thing I have seen today. I woke up to this God bless and heal them both."

"This is so beautiful. True love. Praying tonight for full healing for both of them!"

"God bless them both! Sending prayers for healing their way."
Let's uphold the lovely couple in our prayers for their healing and restoration of their health.