This military dad was very creative! He pulled off a surprise and disguised himself as a referee in one of the most important football games of his son.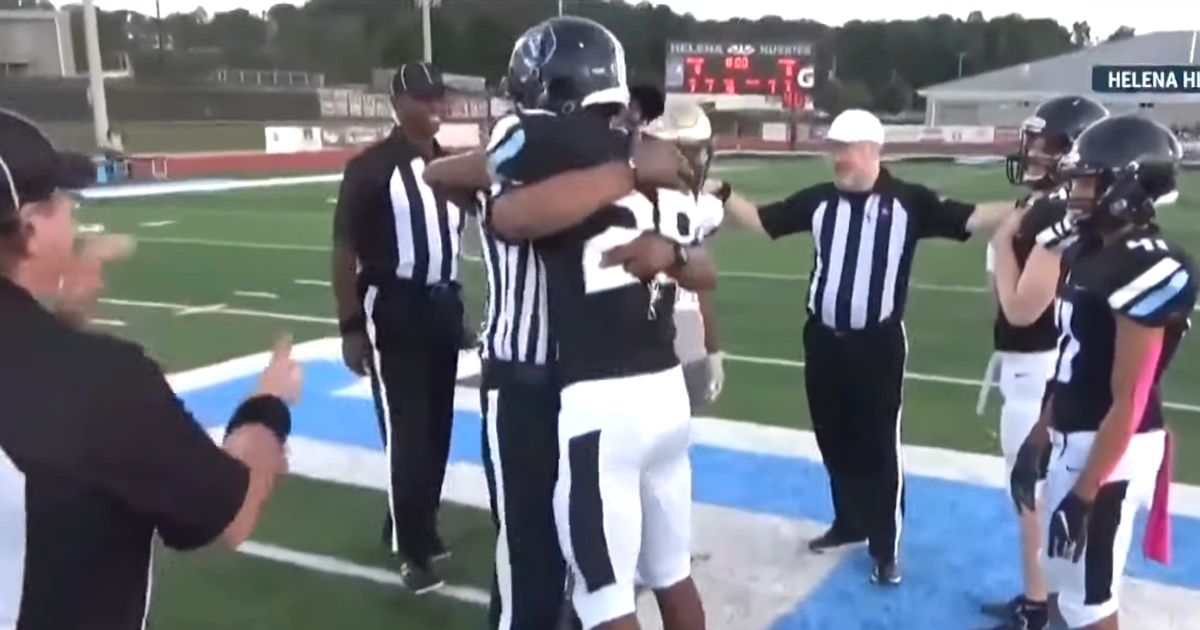 Major Fred Grooms Jr. returned home from being deployed in Kuwait. Thankfully, he was given a favor to go home earlier than scheduled. His commander allowed him to leave so that he can watch his son's football game for the first time.
Grooms Jr. was fortunate enough to be present in all of his son's important events except for this year. That's why he was ecstatic when he was allowed to go home earlier than scheduled to attend the last regular-season game of Fred Grooms III.
It was a typical day for this young athlete and his team. He is a freshman and plays for Helena High School in Alabama. As he and his team made their way toward the 50-yard line to meet the opposing team, unknown to him, a pleasant surprise awaited him.
He was standing side by side with his teammates as they shook hands with their opponents. Then, the head referee gave them last-minute instructions. He was intently listening to the head referee but was a bit confused when they were asked to pay attention to the faces of all referees. "I was kind of weird out that they told us to look at…. to recognize and memorize their face," he narrated.
He looked intently at each one and was shocked to see that the referee across him was not just a referee, but was his dad! The two immediately shook hands and hugged each other tightly. The other players and referees were applauding and cheering as the heartwarming reunion was taking place.
Grooms Jr. was excited and at the same time nervous when he saw his son walking toward him. He had not seen him for almost a year now. He said, "when I left, he was three inches shorter than me, when I came back, he was two inches taller than me." Grooms III's team is headed to the playoffs and his dad will surely be watching his every game in the stands.
This dad's desire to support and be there for his son especially in his special moments speaks a lot about how much he loves him. Thankfully, God, our Father, can be with us anytime, anywhere. He does not need special permission to be present in all of our precious moments. As a Father, it's His delight to be with us not only in our victories but also in our low moments.