A thief surprised everyone when he had a change of heart and decided to return the items he had stolen and even left a heartfelt "I'm sorry" note as well.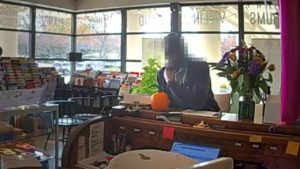 The act captured on camera and circulated on social media has everybody appreciating what the thief did.
Bill Hargis and his wife own and run the Music Tree School of Music in Richmond, Virginia.
One day, a robbery too place behind Bill's back when the brazen thief who pretended to buy an $8 tambourine, but actually stole some items from the store.
With Bill's back turned, the man reached over the counter and flicked Bill's cell phone, and a 22-year-old clarinet belonging to one of Bill's clients.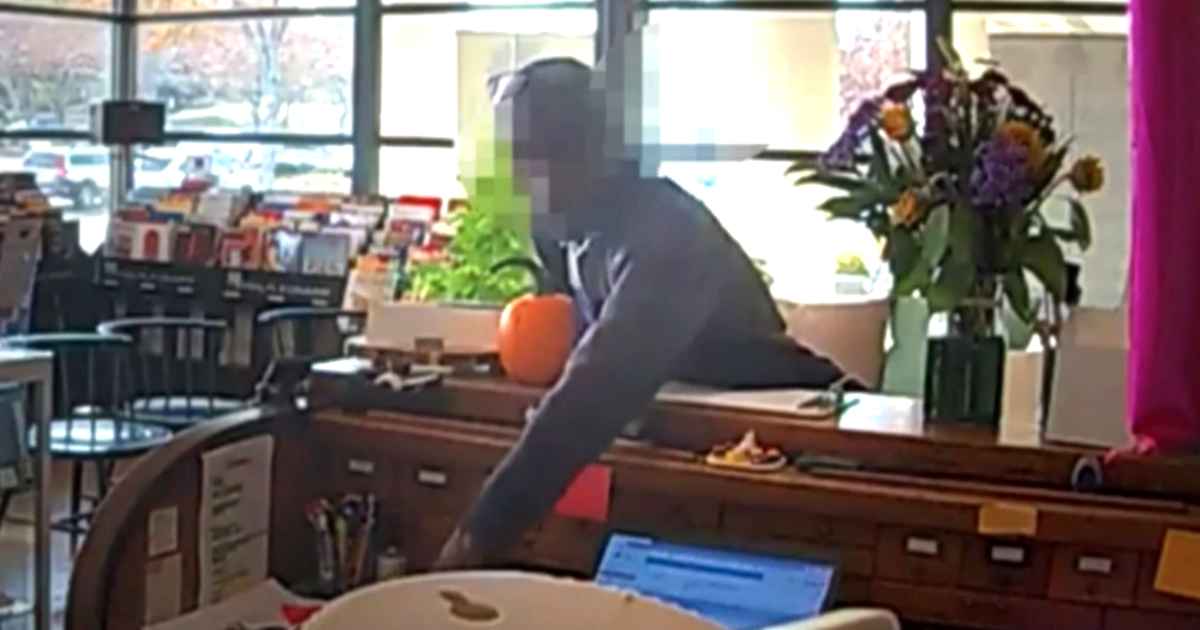 The clarinet would be worth $500 but is of immense value in the eyes of the instrument's owner, as it was given to him by his grandmother. He had brought the clarinet for repair to Bill's shop and also for lessons on how to play it.
"I really hated calling him to tell him it was stolen," Bill admitted. Thankfully, security cameras at the store captured him in the act and also led to an unexpected change of heart for the thief.
After the theft was reported to the police, who shared the footage online, the employees of the Music Tree School of Music were in for a surprise the next day.
He was caught on camera bringing all the stolen goods back to the store and wrote an "I'm sorry" note which really touches hearts.
"Please forgive," the letter read. "I have been victimized myself. My bills are piling up, my wife [sic] mobility is close to nothing. I'm struggling but this doesn't give me the right to victimize anyone. I'm sorry — I wouldn't want to happen to me … shamefully I am to my grave."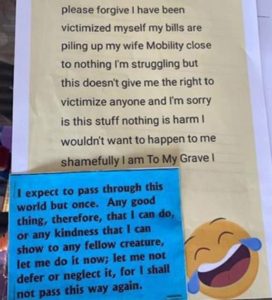 The thief caught on camera also included a famous quote attached to the "I'm sorry" note. It read:
"I expect to pass through this world but once. Any good thing, therefore, that I can do, or any kindness that I can show to any fellow creature, let me do it now."
The thief's "I'm sorry" note struck a chord with Bill Hargis and has restored his belief in humanity.
"It was sad," Bill said. "He felt regretful — He's bringing (the stolen items) back because he felt guilty about it. There's hope for people if they do that. I feel that maybe there's hope for him."
Bill can be breathe a sigh of relief to have the clarinet back so that the client can have his cherished family heirloom back.