A viral thief and former drug addict who was arrested after breaking into someone's backyard dressed as Captain America has now given his life to Jesus Christ.
Viral mugshot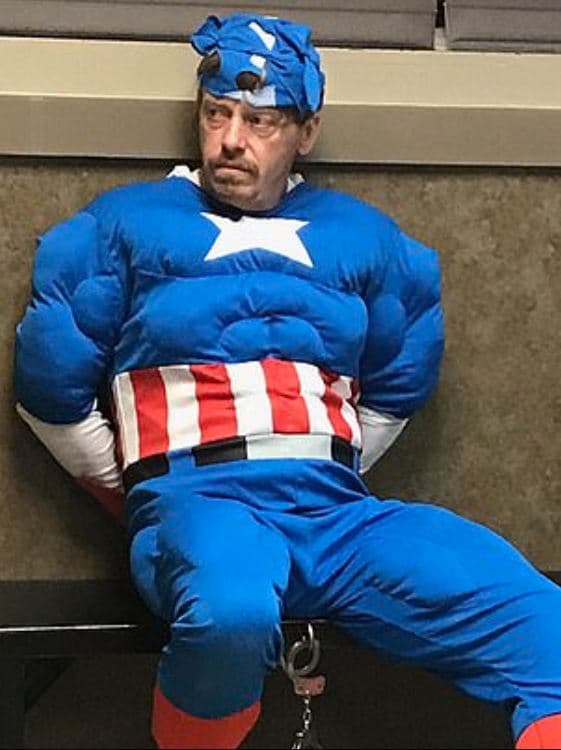 It was in September 2019, when David Hobbs of Clarksdale, Mississippi was arrested after he was caught red handed in the backyard of a former Marine dressed as Captain America and fairy wings. After his mugshot went viral, millions of social media users made fun of him but God had a plan to restore his life and used the Good Landing founder and CEO Trey Lewis in this effort.
Good landing
Trey saw him as a "man worthy of receiving compassion, empathy, and freedom from addiction." He says, "A friend of mine sent me David's story, and I recognized him immediately," he said. "We were from the same small town in Mississippi and used to get high together 20-some years ago."
Trey was a former methamphetamine addict with four DUIs on his record and immediately reached out to David as his life goal is to help people who are struggling to be free from addiction. "So when I came across David's story, I called his mother immediately and said, 'We want to help him. If he's interested, there's a place for him in our facility,'" Trey recalled.
God has a plan
"As the entire world is laughing at David, he is in a jail cell and there's a mom that is talking to him every night, that is just horrified, embarrassed, and just can't believe that it's all over social media. It's not funny when it's attached to real people. It was heartbreaking." David accepted the opportunity.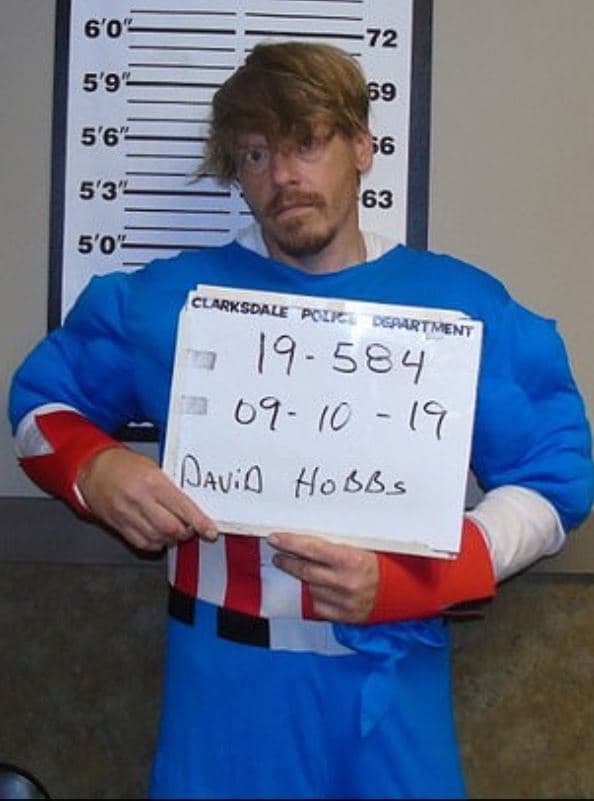 "I said, 'Absolutely, I would love to go,'" he said. "I didn't know what to expect. I'd never been to rehab before in my life; I'd never been sober in my life. But I wanted to get clean in my addiction, so when Trey reached out to my family and gave me the resources to get clean, I accepted. Thankfully, a judge agreed to allow me to participate in rehab instead of serving jail time."
Good Landing rehab
David learned there how to process his emotions and feelings, and overcame his battle with addiction amd also renewed his relationship with God. "God's timing is always perfect," he said. "I don't think Good Landing is just any rehab; it's a rehab where God's at the center of everything they do. That was the thing that really changed it for me. Putting God at the center of my heart and in the center of my life is really what kept me sober."
A year later, David has shown remarkable progress and will get his one-year sobriety award from Good Landing Recovery on Oct. 23 during an upcoming pastor's conference. "This award shows me how much I've grown," he said. "Before anytime something bad would happen or someone would say something negative about me, I always had the mindset that I would prove them right. I just figured, 'Well, this is who I am. I'm an addict.'"
"But those are all lies. That's just what fear tells us. That's what the enemy tells us. But we all deserve a good, sober life and a good relationship with God. These are the things that I've been taught since I've been here at Good Landing." Before his arrest, he had already had several run-ins with the law and was on probation for a grand larceny conviction. "I hit absolute rock bottom," he admitted. "I believed I wasn't good enough to get sober, I thought, 'this is just the hand I've been dealt.'"
From hopeless to a man of worth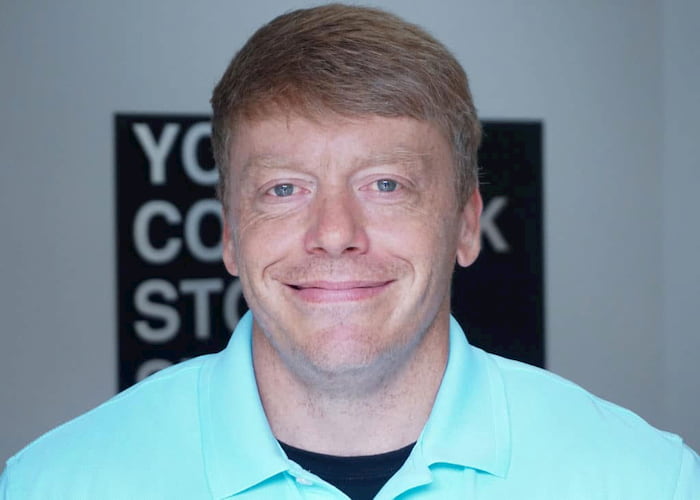 Today David, is a healthy person, physically and spiritually. "I never thought I would ever get out of addiction," he said after being an active addict for two decades. "I thought it was going to be my life. But God has shown me I'm not just a society throw away. It's all worth it for all of us to strive to have a better life. If I can do it, anybody can do it." He has also become a staff member at Good Landing as he helps others struggling with addictions. "He's absolutely killing it here," the Good Landing CEO said.
David declared, "It doesn't matter how far you have fallen, there's always a path of sobriety and redemption. You just have to be willing to get clean and have an open heart and mind to the people that are speaking into your life. Getting sober and changing your life is possible. You're never too far gone."
Jesus brings freedom
CEO Trey says he "believes Good Landing's commitment to keeping Christ at the center of the ministry is the key to the facility's success." He remembers feeling discouraged by people when he started the program however, he said, "But Jesus is at the forefront of everything that we are. I believe God breathed on it and took us to where we are today." He ends by saying, "Jesus," he stressed, "is the only way out of addiction. He's the only one who can bring freedom in this life and in the life to come."