A kindhearted boy from Brazil saved the life of a kitten unable to play with its siblings when he noticed the other kittens from the litter playing but one particular cat not able to join them.
9-year-old João, from Paraná, Brazil, met the cats when he visited his neighbor who was caring for the litter of kittens who were born only weeks ago. His mom Rogeria Bello Corazza shared in her Facebook, "[He] saw a kitten that couldn't walk," and added, "He was very sad to see the other kittens playing, and that she couldn't join them."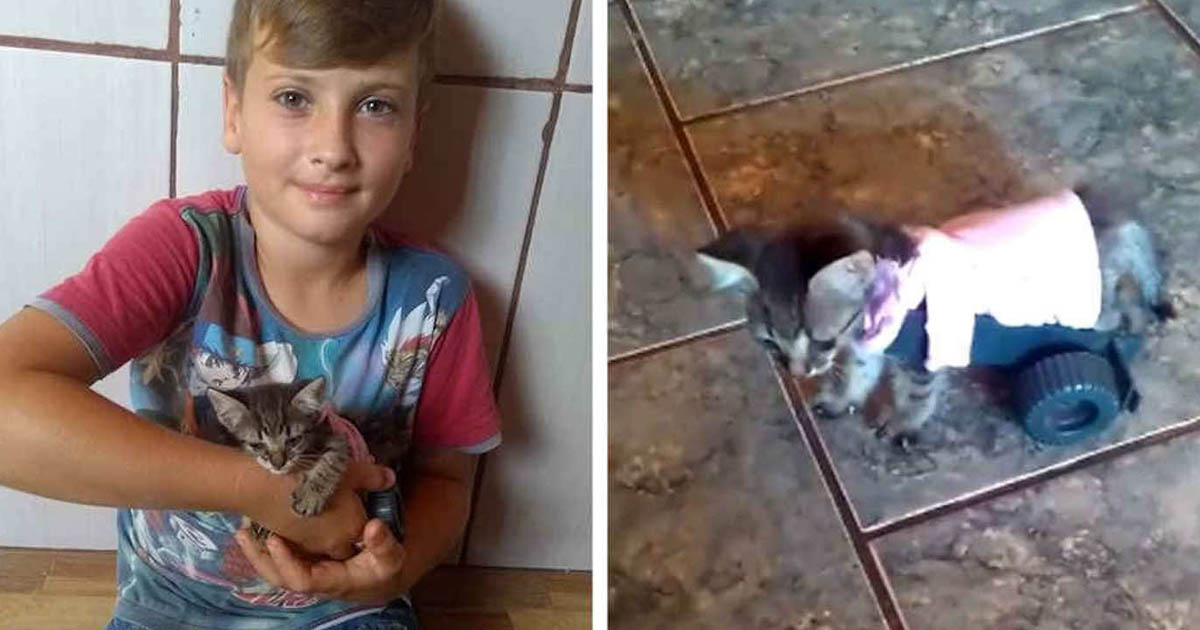 João was so concerned about the kitten that he started brainstorming on how to help her out. He then decided to build a tiny custom wheelchair using materials he borrowed from a friend and once it was set up with the new set of wheels, she was off and rolling.
Recently Corrazza shared a video of the kitten wheeling around in her new wheelchair for the first time, and it has become viral already. Corazza is a proud mom as she says, "I'm very proud of my children, but today was far beyond," said Corrazza. "His joy of being able to help was the best part."