Nothing can be sweeter than seeing a group of elephants rushing toward their well-loved caretaker after not seeing him for 14 months.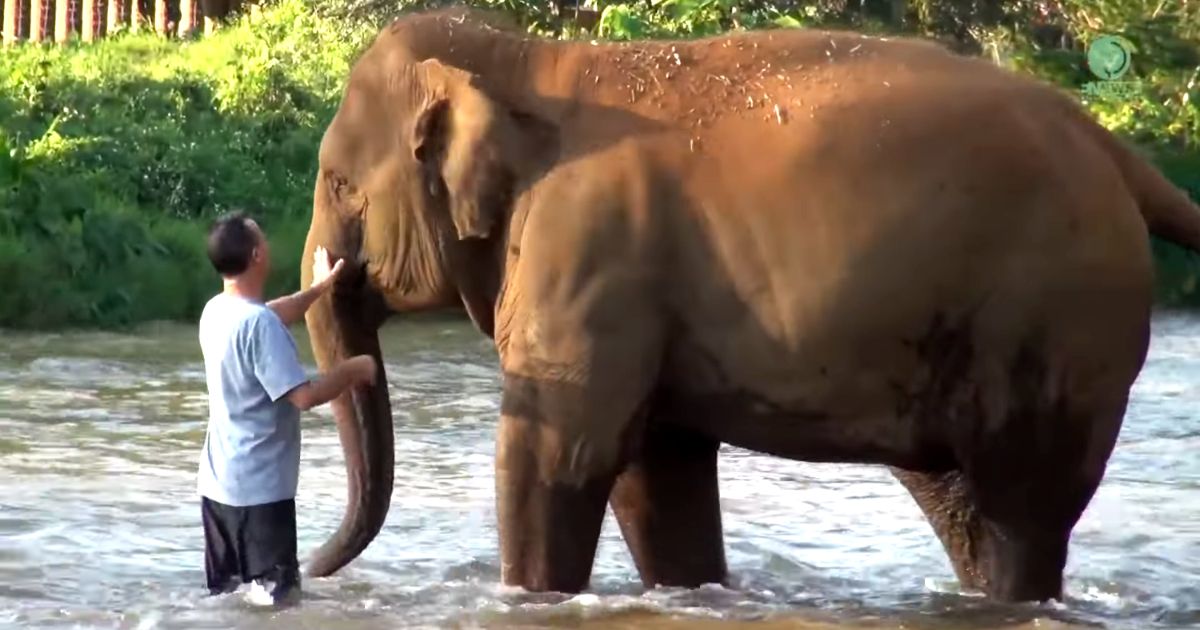 This picture was like a page ripped off from a Nat Geo magazine. This was the welcome treat Darrick Thomson received from her beloved 'pets.' A group of the biggest mammals on land started to walk across shallow waters when they heard a familiar call.
Darrick stood in shallow waters and called the 'gentle giants.' They excitedly rushed toward his side. For sure, he was also excited to be with them after not seeing them for more than a year.
When they met him, each came to him as if longing for a hug or at least a pat from him. He was the center of attention— as if nothing mattered to them except for him. They were also gentle toward him as if they knew that they were too big for him.
Darrick and his wife, Sangduen Lek Chailert, co-founded the Elephant Nature Park in Thailand. They care for dozens of rescued elephants, stray cats, and dogs as well. They are just one of the many caretakers in the sanctuary.
Elephants have excellent retention. They are known not to forget easily. They could have recalled beautiful memories of being cared for by Darrick. That's why seeing him again was, for sure, a delight for them.
"Then God said, "Let us make man in our image, after our likeness. And let them have dominion over the fish of the sea and over the birds of the heavens and over the livestock and over all the earth and over every creeping thing that creeps on the earth." Genesis 1: 26