Jared Halley took things to the next level as he sang the a cappella cover of a Christmas favorite, 'Carol of the bells.'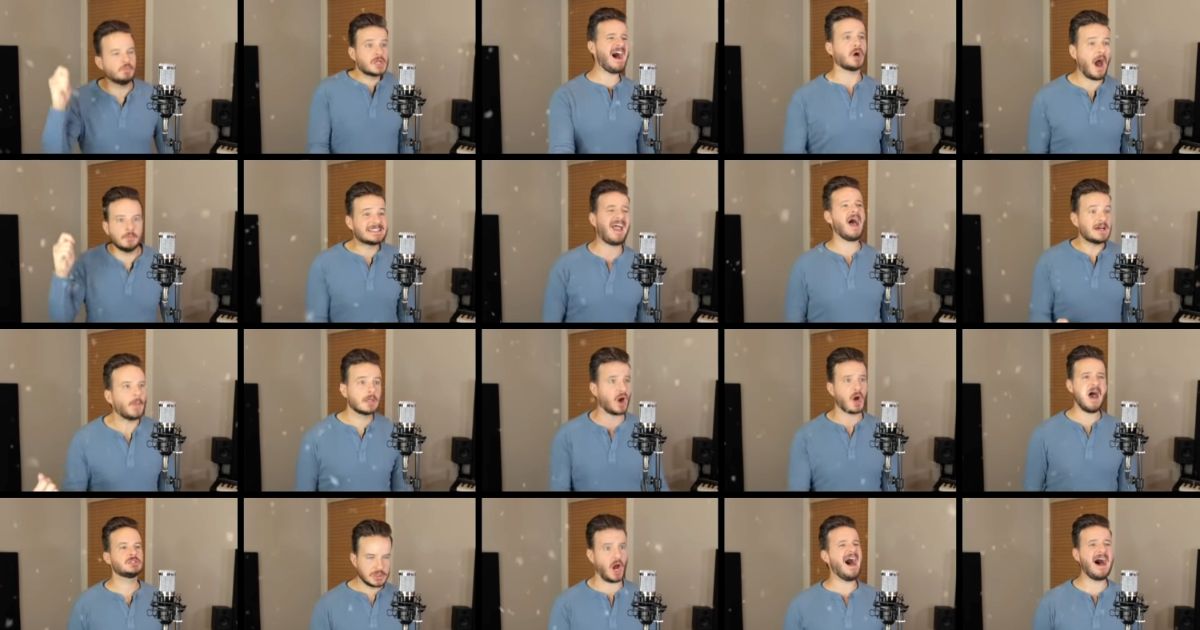 He wanted to infuse his vibe to the song, but he also did not want "to lose the beautiful characteristics from the original." The video was just uploaded a few days ago, but it now has more than 45K views on YouTube alone.
This talented singer and YouTuber was literally the leader of the band. He was the only one who sang all parts of the song. It was just edited to make it sound like an entire group sang it.
His followers were all praises for his latest release. One commented, "As a musician myself, most people probably can't comprehend the enormous musical talent and technical skill it takes to do what Jared does with his art. Frankly, it captures many of my senses (seeing, hearing, feeling). Thank you, Jared, for spreading such joy in a time our world needs like never before!" Another wrote, "Oh my gosh, that was freaking awesome. One of my favorite songs, and your cover of it is amazing. I absolutely LOVE IT."
Jared's vocal prowess was not only displayed, but he also gave his followers a sneak peek of his dancing skills. It was not just a feast for the ears, but also, his funny moves made the video more delightful to watch.
One seems to hear
Words of good cheer
From everywhere (From everywhere)
Filling the air
There will always be a great reason to pass on "good cheer." May this Christmas season be a time of love, peace, and joy for everyone. The pandemic is not enough to dampen our grateful, joyful spirits.
"Rejoice in the Lord always. I will say it again: Rejoice!" Philippians 4:4