It's the beginning of the new year and a chance for everyone to have a fresh start at life. At least one single mother received a fresh lease of life when she got the kindest verdict from a Judge after she ran a Red light.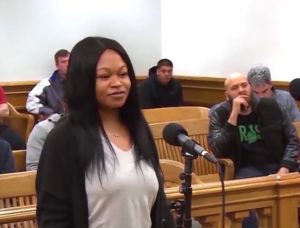 Marianne hopes to set a good example for her 12-year-old son by admitting her wrongdoings to Rhode Island Judge Frank Caprio on the show, "Caught in Providence."
She appeared in Providence Municipal Court for a traffic violation after she got caught running through a red light. She said she was on her way to school, which started a conversation with the judge.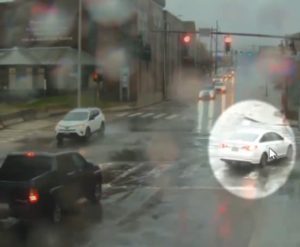 Marianne is studying criminal justice at the Community College of Rhode Island as her goal is to become a police officer. Her journey has been a hard one as she had her son while she was still in high school. She still graduated in 2012, after which she had to take some time off to care for him. This year, though, she was ready to jump back in and further her education. Marianne had to, she said, for her boy.
"So, if I gave you a magic wand, and you could wave the magic wand, what would you want for your career?" Caprio asked.
"I just wanna be successful. I just wanna be a good mom," Marianne said, doing her best to hold back tears. "You can be a single mom and accomplish whatever you want to accomplish in life, you know?"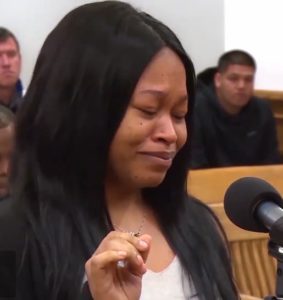 She said this belief helped her to go back to school, because "I have to show him that you can have mistakes in life but it's up to you to better yourself."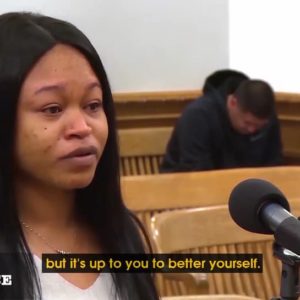 Judge Caprio who is well-known for his kindness was already planning to dismiss the charge against Marianne, he told her, "You are a wonderful role model for your son," he said. "I am happy to dismiss your case. I want to congratulate you on your life. You are absolutely a wonderful role model, not only for your son, but for other single mothers."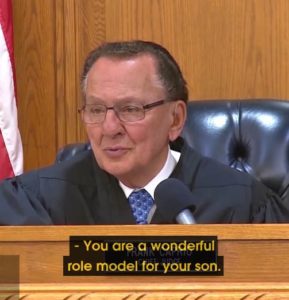 Marianne wants to be a good role model for her son, and it is clear by her actions that she is trying her best as a parent to be the best mother to her son. We know Marianne will soon be a responsible police officer soon.