Simple yet thoughtful acts of love and kindness can go a long way in making the lives of people better and changing their whole outlook on life. This story is of one such incident that has made everyone involved in it, all the more inspired and grateful and serves as a great example of giving and going over and beyond our calling.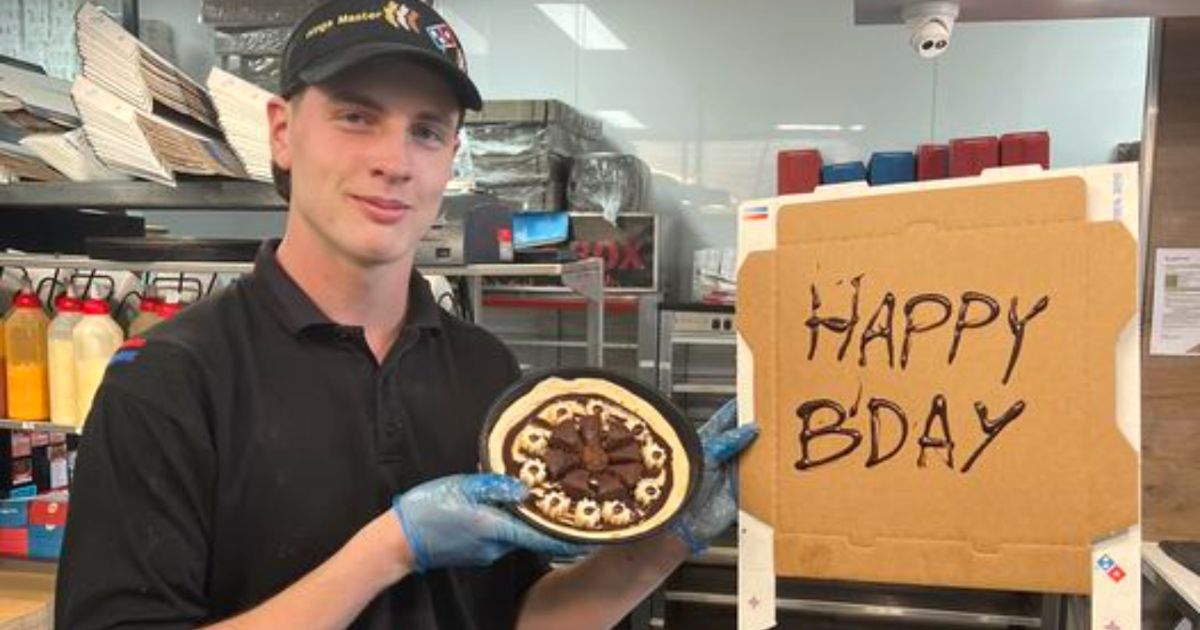 Earlier this year, a mom called up at Dominos Pizza, Coolum, Australia, to cancel a large order she had made for her daughter's birthday as many of her invitees failed to show up and said that she would instead be needing just one. But Miles, a shift supervisor at Dominos Australia, decided to make the young girl's day better with a special pizza. He quickly put together a custom-made chocolate dessert pizza topped with churros and brownies and "HAPPY B'DAY" written on the lid of the pizza's box.
In appreciation for his kind act and for going above his job description, Dominos Australia acknowledged Miles' kind gesture with a caption. "Thank you Miles for going the extra 'mile' to help turn this customer's day around"
"Skylah had a lovely birthday with two very special friends. The visit from Miles at our door was overly special and the biggest surprise. The love from our community has been the most memorable for our family. So much love. We are so appreciative and grateful to live this beautiful life. Sending love and happiness to everyone," Lauren commented.
We are grateful for people like Miles and glad to hear that Skylah did have a memorable birthday.