Injury didn't stop former President Jimmy Carter from building houses for the poor. The 95-year-old addressed a Habitat for Humanity event sporting a black eye.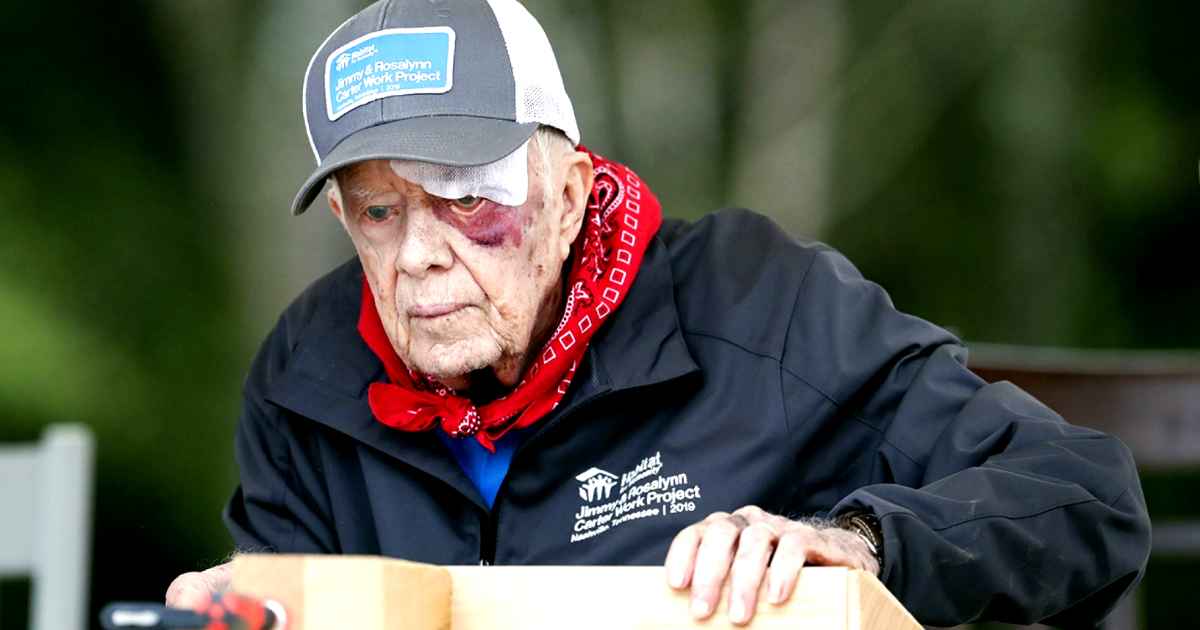 He wore a bandage over his left eye when he helped build a home with Habitat for Humanity in Tennessee just a day after having a fall.
Carter needed 14 stitches above his brow after falling in his Plains, Ga., home, but that didn't stop the oldest living U.S. president from helping the nonprofit Christian housing organization.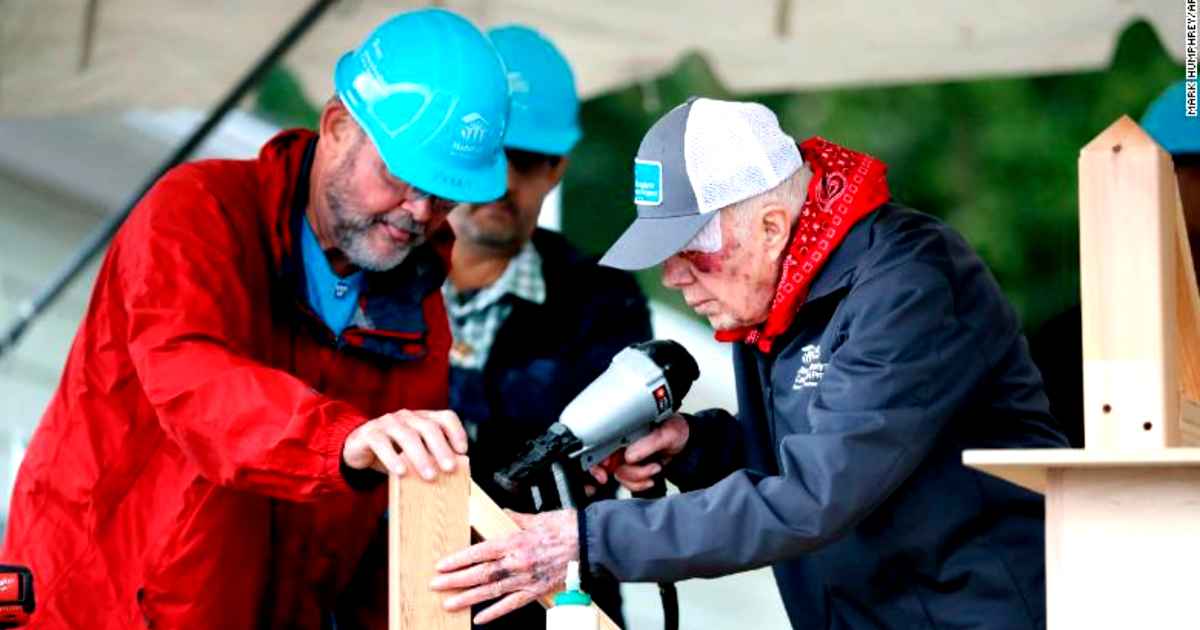 Carter told crowds at a charity concert in Music city, "I had a No. 1 priority and that was to come to Nashville and build houses," he said. He participated the next day in his 36th building project with Habitat for Humanity.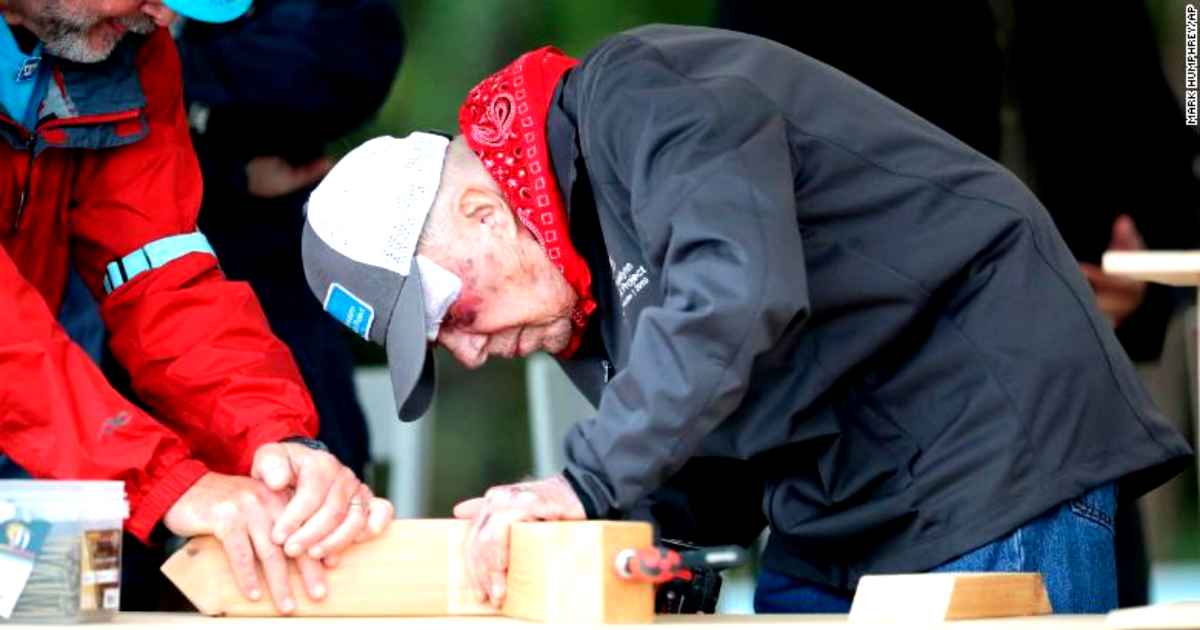 Carter along with his wife, former first lady Rosalynn Carter, 92, came to the building site with his left eye swollen and bruised and also had a white bandage above his eye.
He led a morning devotion for several hundred volunteers, he said, God gives us life and freedom. "With our freedom, every one of us can make a basic decision. … 'What kind of person do I, myself, choose to be?'" Carter added, every person "can be a complete success in the eyes of God."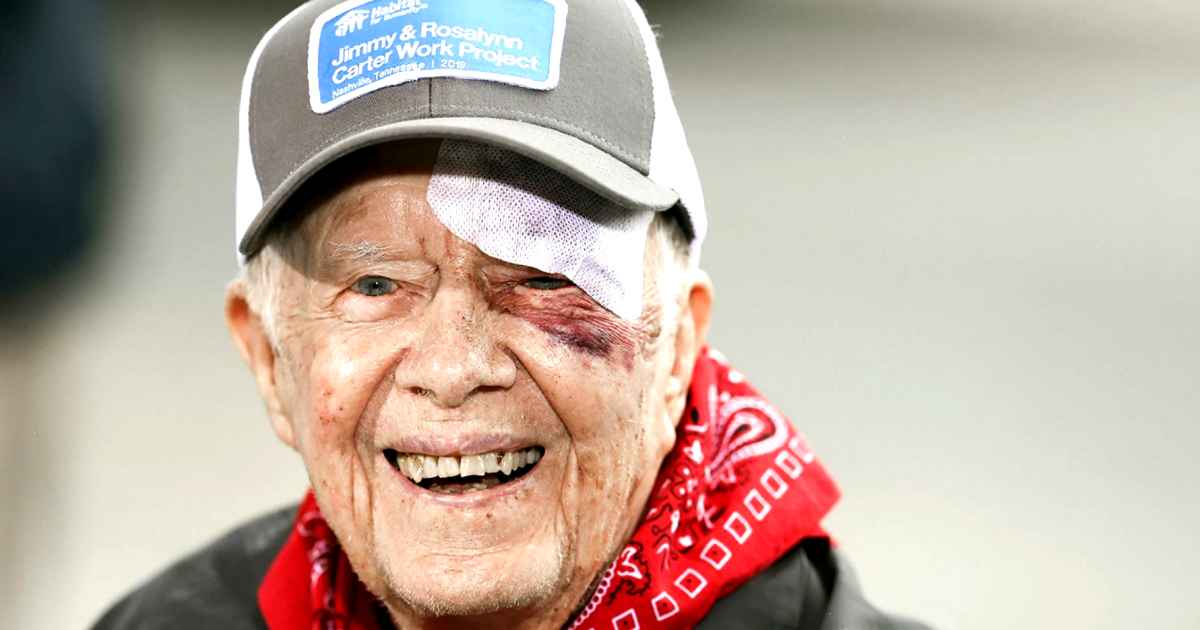 Former President Jimmy Carter chose to lead from example even though he was not in the best of health, what a great inspiration he is to all of us, this is leadership at its best.