Jonathan Cain, a member of the top rock band Journey and husband of Pastor Paula White Cain, is sharing his testimony in an interview with I Am Second, where he spoke about how his father and two near-death experiences brought him closer to God and made him realize God had a plan for his life.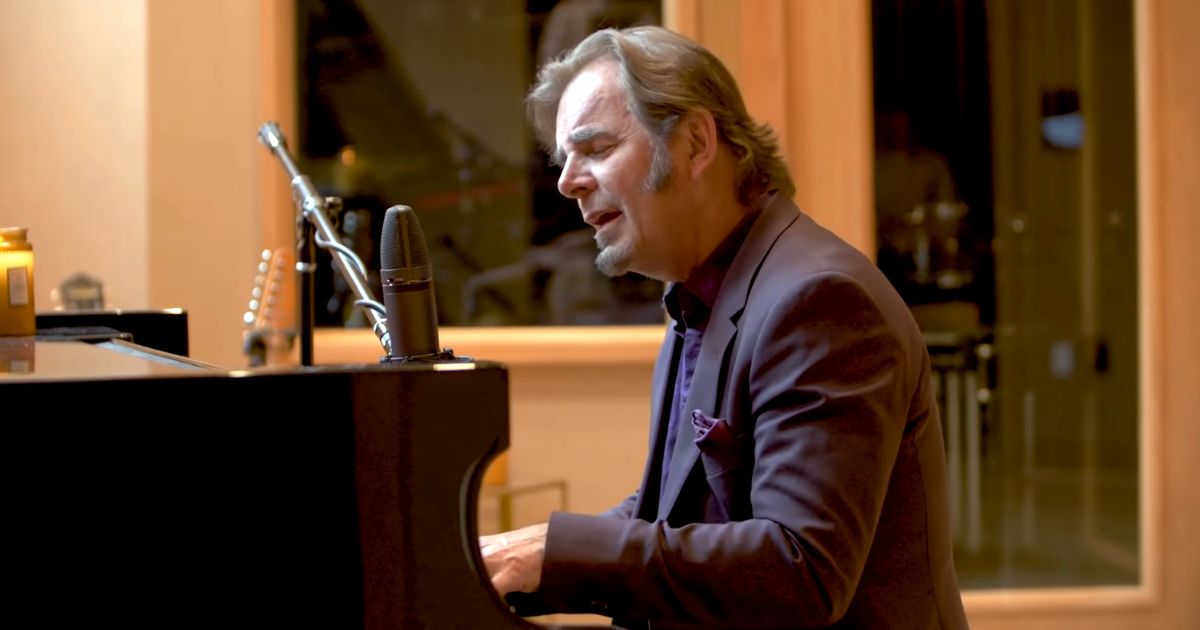 Cain starts by telling us that his father was a fervent Christian and that when he would often go to church with him and see him pray with tears rolling down his cheeks. Jonathan Cain wanted that experience and asked his dad if he could go with him to Jesus. But his dad told him that he would need to have his walk and own relationship with Jesus.
Those words were going to become a reality in Cain's life because he developed a close relationship with God after he almost died while drowning in a lake during a family trip to Arkansas and recalls a hand pulling him out of the water and a man giving him mouth-to-mouth to resuscitate him.
After that incident, he told his parents that he almost lost his life due to the incident, but because of God, he was still alive. He said he realized that God was preparing him for a life that would not be easy.
Soon Cain's faith in God was shaken when in 1958, he saw 92 of his schoolmates and 3 nuns die in a massive fire at Our Lady of the Angels School. Although he was grateful to be alive, he could not understand why God would allow such a tragedy to happen and felt separated from Him.
He said in the interview, "I stood there and watched it all," and added, "I felt, at that moment as an 8-year-old, that God had abandoned us. And where was my Jesus? Where was he?"
His dad, Leonard, witnessed what he was going through and signed him up for music lessons to help him take his mind off the pain and also believed God had a bigger calling for his life. He told Cain, 'Son, you were saved for something greater, and that must be music.'
That decision helped Jonathan Cain develop his musical talents and helped him join the band, 'The Babies,' where he co-wrote songs for the 1980s Union Jacks record. But his father knew this wasn't what he was supposed to do and told him that more extraordinary things were stored for him.
Soon in 1973, Cain joined Journey as a songwriter, keyboardist, and vocalist, and even though it wasn't easy initially, he remembered his dad's advice. "I had to call [my father], and I hated asking him for money. But, I said, 'Dad, I just wonder, should I give up on this music dream and come home to Chicago and forget about it?'" Cain recounted.
His dad took a minute to think and answer him and told him, 'John, this is your vision. No. You're not coming home. Stay the course. Don't stop believing.'" Those words "don't stop believing" stuck with him, and he wrote them down in his lyric book.
When 5 years later, he and fellow rocker Steve Perry revisited it, they wrote a melody about a city boy and a small town girl going on a midnight train somewhere. That song became history and took them into the Rock and Roll Hall of Fame. He was very thankful to his dad for that.
He says that his father's death devastated him, and in his loneliness, he came to know that God was the real reason for his success and life. While mourning his father's death, he thought he could not continue as a songwriter because he always wrote for his dad.
"I said, 'Everything I did, every note I played, I can trace back to my father.' And then, God's voice came to me as I sat weeping on the piano. He said, 'No, John, it has been Me. It's Me, John. It's always been Me through him. But, I am the source. I am where it comes from, John,'" Cain heard the Lord say to him. "You please me."
That moment he understood that God was the source of his music." And I went, 'Oh man. How did I miss that? … So You were the Guy in the room when I wrote 'Faithfully.' 'I'm forever yours, Lord, faithfully,'" said Cain, citing the lyrics.
"It opened my eyes to the transcendence of a father reaching down to his son," he shared. "Through his natural father, there is this Father, this Heavenly voice, that came to me and now I know where it all comes from."
May we always learn to listen to the voice of God and walk according to His word in our lives as He prepares us for a closer relationship with Him.