The United States, with its vast expanse of landscapes stretching over several time zones and climates, is home to 63 national parks. Each park, in its unique way, manifests the richness and diversity of the country. It's not every day that someone gets to witness all these natural wonders – but Joy Ryan has done exactly that.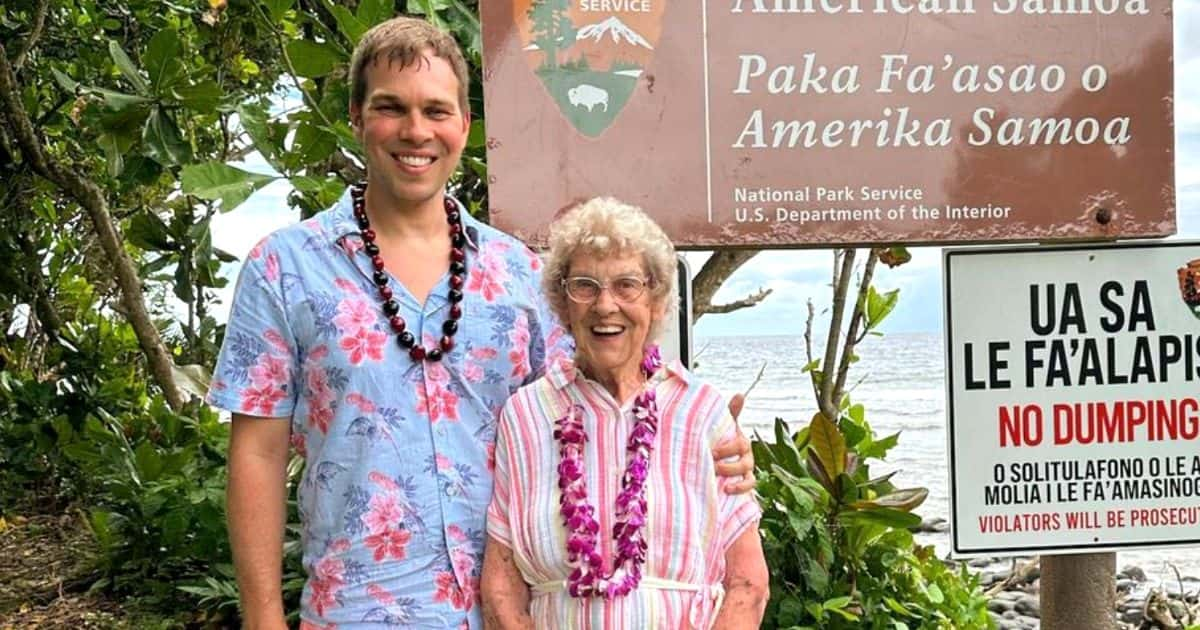 At 93, Ryan has set a record as the oldest person to have visited every national park in the United States, and she didn't do it alone. Brad Ryan, her veterinarian grandson, joined her on this grand adventure. As Brad put it, "Grandma Joy has taught the world that you are never too old to show up and live the adventurous life of your dreams."
Their epic journey started in 2015 at the Great Smoky Mountains National Park in Tennessee, and concluded eight years later at the National Park of American Samoa, where Joy became the oldest individual to visit every national park in the country. "This has been an exciting and wondrous journey. And it makes you feel younger when you do something like this. It really does," Joy told ABC.
The motivation for this cross-country adventure came about when Brad learned that his grandmother, who lived in Duncan Falls, Ohio, had never seen the ocean or mountains by the age of 85. All her travel experience was limited to their fishing trips to Okeechobee. This realization sparked a profound desire in Brad to share the wonders of America's wilderness with his grandmother. "I thought that was something that would haunt me if I didn't intervene in some way," Brad revealed.
So they embarked on a journey that was not just about ticking off a list of national parks. Along the way, they connected deeply, sharing stories about their lives. The open road brought them closer together, allowing them to know each other on a level they hadn't before. "That's what, I think, is so powerful about the open road, is that you only can drive so far before those memories start to creep forward," Brad shared.
View this post on Instagram
Among their many escapades – whale watching in the Channel Islands, marveling at the towering trees in the Redwood Forest – some of their best moments happened in the car, during their heartfelt conversations. Remarkably, Joy, a mother of three and grandmother of four, proved more than capable of keeping up with the rigorous schedule of travel and hiking. When asked about her secret to staying active, she said, "Well, I guess it helps to be optimistic. And you have to have the will to do it. And I've been lucky health-wise that I'm able to do that."
It was no surprise then that Joy went white water rafting at 91, showing more bravery than her grandson. She and Brad made their final stop at the National Park of American Samoa, an island community firmly rooted in family, adding poetic beauty to their journey's end. Here, they were awarded certificates to celebrate their impressive feat, one that Brad said "defied erroneous assumptions about the limitations of aging."
Joy Ryan's epic journey might serve as an inspiration to others, but to Brad, she has always been a source of inspiration. "She has already lived from a place of gratitude and joy. And that's a choice that she made," he said. As for Joy herself, she believes that it's about choosing to live with a sunny disposition. "So, smile at everybody, and let everybody know you're having a whale of a time," she said, offering her wisdom on living a long and fulfilling life.
As they concluded their grand adventure, Joy and Brad show us that age is no barrier when it comes to living our dreams, and that it.
"Even to your old age and gray hairs I am he, I am he who will sustain you. I have made you and I will carry you; I will sustain you and I will rescue you." – Isaiah 46:4