Our police officers continue to inspire us with acts of heroism in the face of danger, just like these three cops who went above and beyond to save an elderly woman caught in the Michigan floodwaters.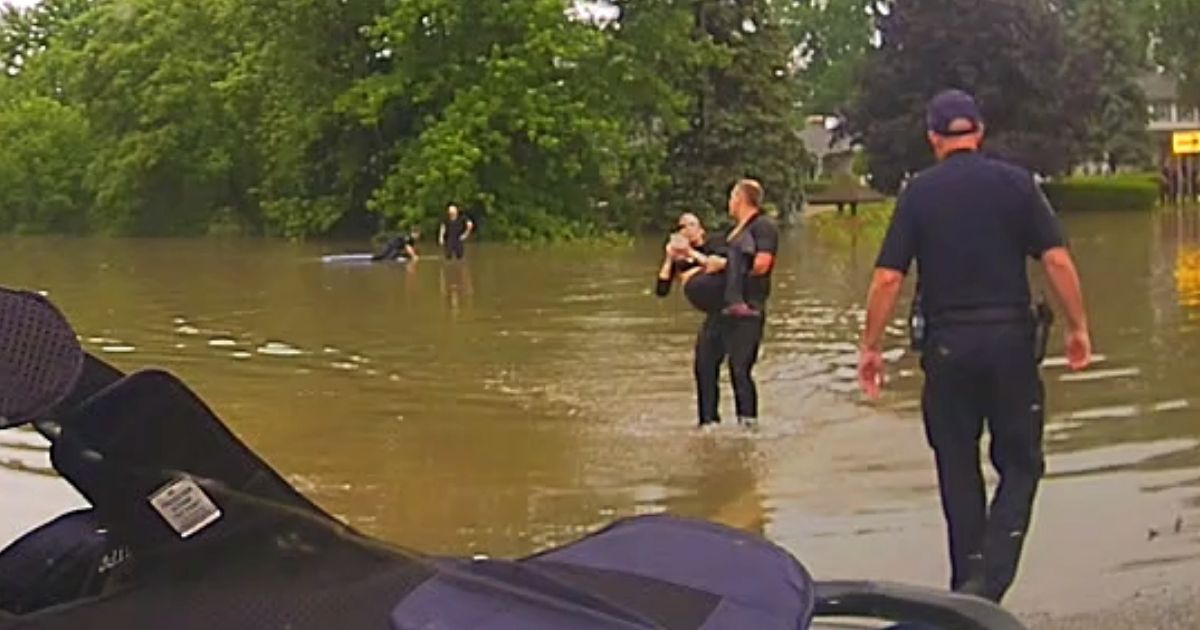 Clinton Township in Michigan experienced intense flooding on Friday and Saturday that swept the place with several inches of rainfall and made travel dangerous. It was around 8 a.m. on Saturday morning when an elderly woman got caught in the floodwaters that swept her car off Millar Road.
By the time the first responders arrived on the scene, the 82-year-old woman's car was "almost completely submerged," police said. "This morning (June 26th) around 8 am, Officers from the Clinton Township Police Department responded to a motorist in distress," the Clinton Township Police Department posted on Facebook on Saturday.
"An 82-year-old woman from Leonard was stranded in her vehicle after it was swept from Millar Road by floodwaters. Officers arrived to find the vehicle almost completely submerged and still sinking in the rising water. After removing their duty gear, three officers swam to her vehicle and were able to pull her to safety before the vehicle became completely submerged. The woman was conscious and alert, but transported to an area hospital for observation."
"As a reminder, NEVER drive over standing water in the roadway. The depth and current of the water is not always apparent. A vehicle can be swept away in as little as 6" of water." The woman had to be carried out of the car which was almost submerged in the water. Hundreds of people including the relatives of the woman commented on the post and thanked the officers for their service.
"Thank you Clinton Township Police Department!" Susan Byrd commented. "That was my mom. Words cannot express how grateful we are."
"This is my aunt and [I'm] so very thankful she is safe," Sarah Vanden Bossche wrote.
"Greater love has no man than this, that he who lays down his life for his friends." John 15:13
The fact that our police officers train for extreme circumstances and are prepared to put themselves in danger for the good of others is so astounding.