A mother from Austin, Texas shared a heartwarming moment captured on camera when her 6-year-old daughter with cerebral palsy walked for the first time without her walker.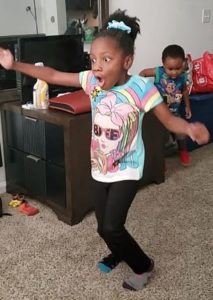 Love Janae took to Facebook to share about her daughter also named Love, walked on her own despite her disorder. 'Most of you know my daughter has cerebral palsy and needs her Walker to get around,' Janae wrote. 'She decided to get up and try walking without her walker and braces.' Her post continued: 'My hero is not someone older than me it's my 6 year old princess.'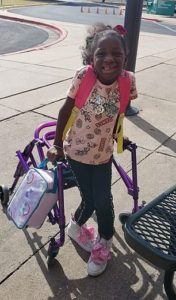 The video shows the girl holding onto a table before leaving it and walking on her own towards a nearby couch. She took five steps to the couch and fell into it, her face proud of her achievement.
She then walks a few more steps in the room without the help of anyone while being filmed with her younger brother cheering her on. Her mother says at the end of the video,'that is amazing.'
Watch the heartwarming video below.

Janae wrote, 'I'm so proud of my baby, she proved that anything is possible.'
Every parent's true joy comes from their children doing well and Janae must be over the moon on seeing her daughter walk and defy the odds.