A wedding day is the most memorable moment of one's life and we want all our loved ones to be at the ceremony that day. But what happens if a special person cannot make it, then would you do what this couple did?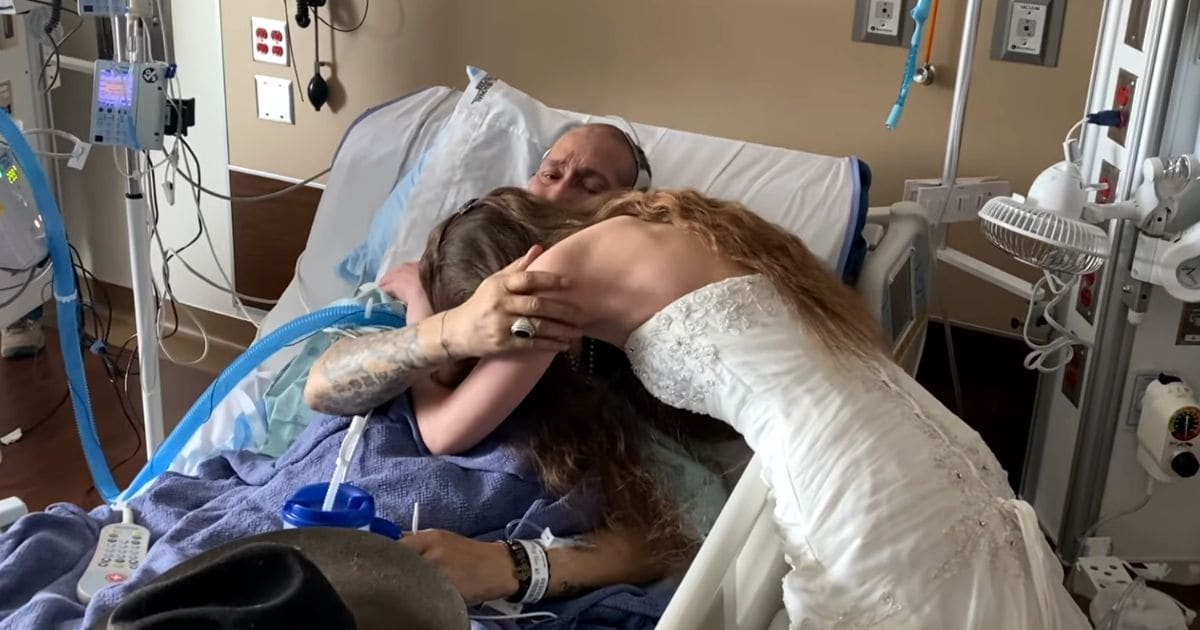 Hailey Carvey from Montana wanted her papa at her wedding at any cost. He was more than a father figure to her and always wanted Jose Guzman to walk her down the aisle.
But tragedy hit their plans when Carvey and her fiance had heard that her papa's cancer had spread from his prostrate into his liver and spine and chemo wasn't working anymore.
That was a big blow to them as they had been planning the wedding for months and it was slated for May of this year. For Carvey, it was sure that Guzman had to be at the wedding anyhow. "I don't know what I would've done if I didn't have him there," she said.
She was prepared to go to any extent to have her papa at the wedding, "I would've just walked myself with his hat. It just, like, broke me, and I was thinking in my head, 'He has to get out of here because he has to be there.'"
Meanwhile, staff members at Logan Health Medical Center in Kalispell helped reschedule their wedding for the end of March, and in just 18 hours, they managed to get everything organized, from getting a minister to officiate to the wedding cake and the venue -Guzman's ICU room.
The chaplain at Logan Health, Tracia Deal would officiate at the wedding, the Health Nutrition Services Department at the hospital made the wedding cake, and Volunteers Department members decorated the ICU for the unique wedding.
"We wanted to make sure that whatever we could do on our end, to have some happiness in this sad time of their life; we wanted to provide that for them," Logan Health Chaplain Tracia Deal said.
This wedding would not be forgotten by the small gathering of guests there as Carvey and her new husband were married with her papa by her side. This beautiful memory was created by the kind acts of Good Samaritans who wanted the newlyweds to have moments they wouldn't ever forget.