In what could be the best best man speech ever, the brother of the groom who is autistic stood up and read out a speech that thanked his sibling for being there for him all these years.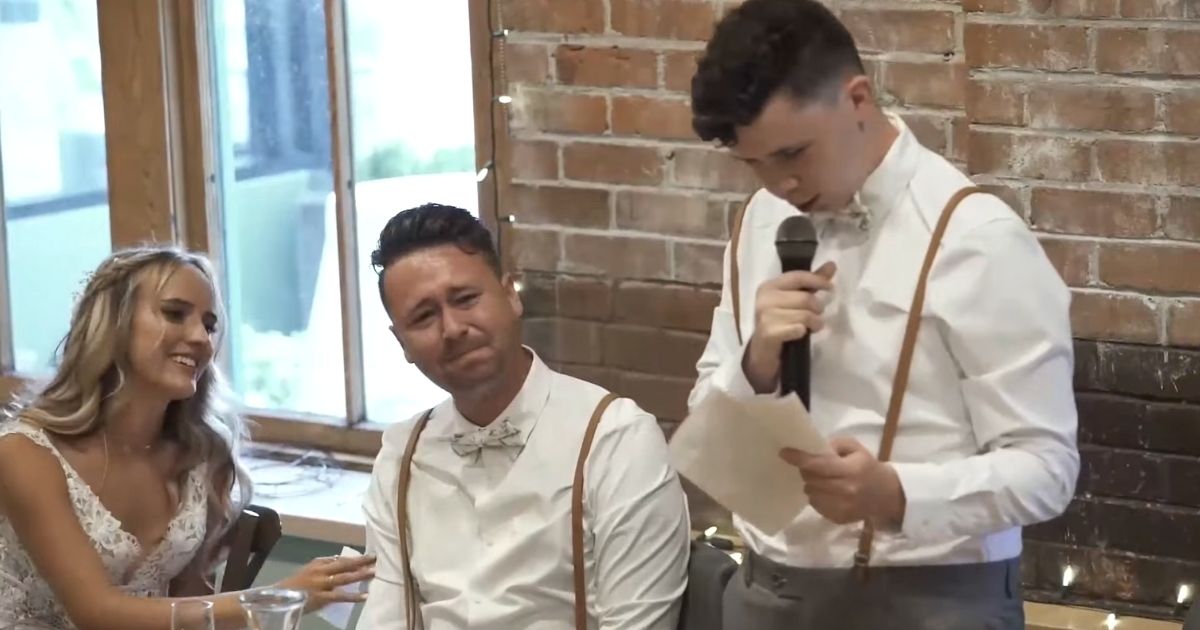 The brother of the bridegroom, who struggles being around people, left his family in tears and roaring with laughter with his speech.
Sam Waldron, 23, has gone viral after his moving speech where he announced how his elder brother Jonah Waldron, 27, was his "hero" and "never looked down on me".
Sam starts off his speech by telling everyone he has autism that makes him afraid of interacting with people but is grateful for Jonah who reminds him constantly that "being different is a real strength, not a weakness".
He also welcomed his new sister-in-law Madison Waldron, 25, to the family and praised her, and said that he felt comfortable around her.
Sam read out his speech in front of 170 wedding guests and said he was honored to be Jonah's best man and welcomes Madison to their "nut-filled fudge family".
Jonah, a native of Adel, Iowa, said: "Once he began to speak, I couldn't hold in the tears of happiness." He said that his favorite part of the speech was when Sam was explaining to Maddy how she gave him peace as that is just how he would put it.
"Everyone I saw was crying and laughing, he mixed all of that together very well. It gave me great pride to have him as a brother. It is something Maddy and I will always have with us for the rest of our lives."
The speech was recorded and uploaded to Jonah's TikTok, no wonder the speech went viral with millions watching it and hundreds of comments by users online.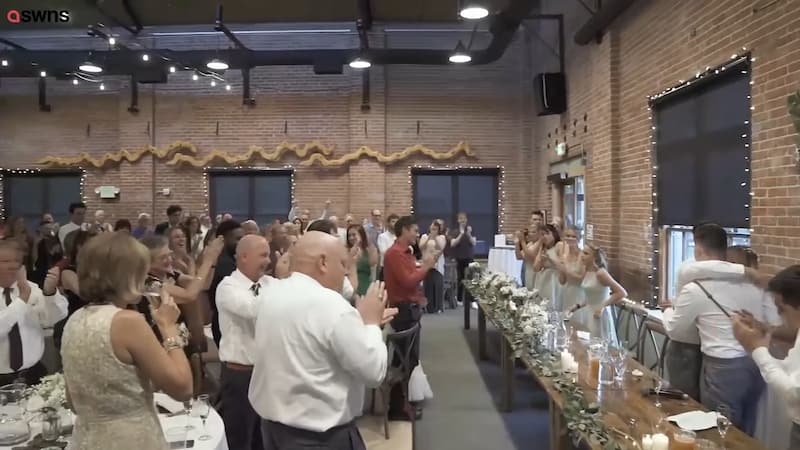 Speaking about the decision of making Sam his best man, Jonah said, "I've always known that I wanted Sam as my best man," said Jonah. "He was very happy, but also you could see that he was nervous too."
After the speech, Sam said: "I was really nervous before the speech. Before I stood up, I wasn't sure if everyone would like my speech, but I got more comfortable as I started reading. "I felt like I was speaking out to whoever has autism and that I was speaking for the autism community."
The brothers grew up together and have an age gap of 4 years between them, they attended the same school and share a terrific bond, Sam said: "My relationship with Jonah is simply amazing, we hang out together and have fun."
Sam has been diagnosed with autism since the age of seven and has always been uneasy in a social setting.
Jonah spoke about Sam saying, "He would come to see me during the school day, he would come for help with a subject or as a break. Myself and my parents were the ones he felt the most comfortable talking to about any struggles that he had socially."
Sam said: "I felt like my dream came true. I was nervous at first but then I felt happy because I got to be around my best brother." He said he spent 2 days working on his speech before the wedding day arrived on July 3. "I would just sit there in Salida and just read it aloud," he said. "I read it to my Aunt Colleen, Andrew Hoyt and my Dad many times."
Sam got a standing ovation after he finished the speech and many people were seen shedding tears, the newlyweds were among the first to congratulate him over the great job that he had done.