"Thank You Jesus for the Blood" is a powerful original song written and sung by Charity Gayle.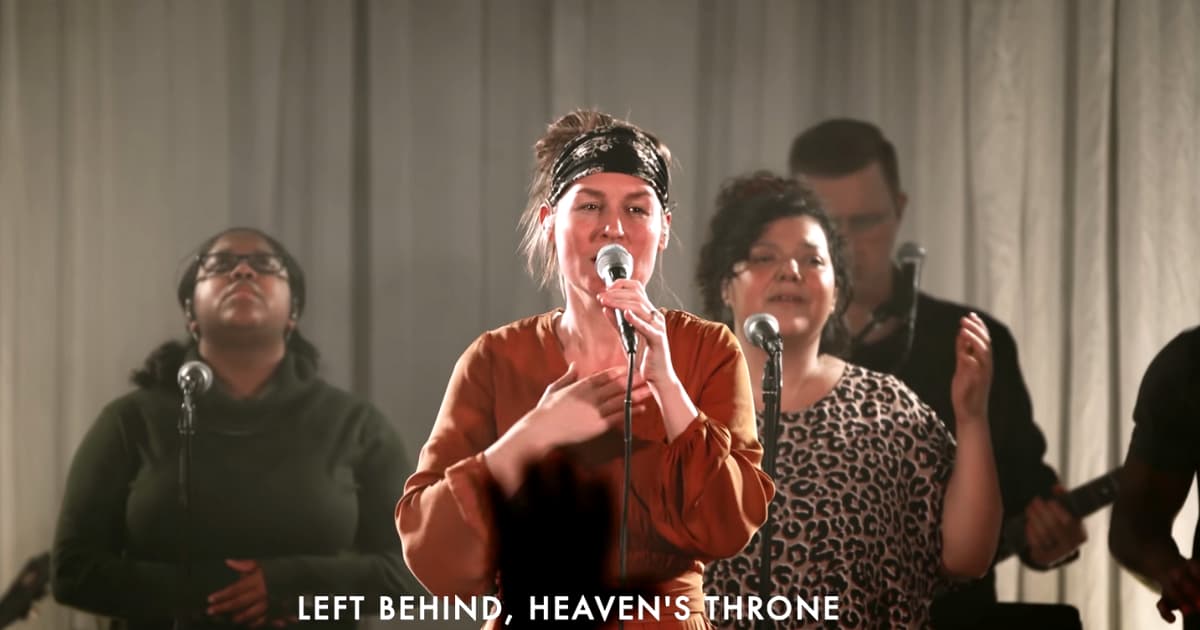 The song was written by Charity Gayle, Ryan Kennedy, Steven Musso, David Gentiles, and Bryan McCleery.
"But now in Christ Jesus, you who once were far off have been brought near by the blood of Christ." (Ephesians 2:13)
Charity grew up listening to Christian songs that speak of the blood of Jesus. What can wash away my sin? Nothing but the Blood of Jesus. There is power, power wonder-working power In the precious blood of the Lamb.
Talking about her childhood and how these songs had a profound effect on her life, she says, "When I was a young girl, I sang these words at the top of my lungs at my church. My Gammy played the B3, and my Dad would sing- My Mom and I sat on the very front row and I was taught from birth that worshiping God was a good thing.
I was a wretch
I remember who I was
I was lost
I was blind
I was running out of time
"So I did, and I loved it. I loved God with my whole heart even at four years old, and though I didn't fully comprehend the weight of the words I was singing, I believe the Lord delighted in it. It's songs like those about the Blood that shaped who I am and my relationship with the Lord today. Songs full of truth and scripture and the Gospel of Jesus Christ."
She says that when she sat down to write the song, all these songs were influencing her mind. "So when we sat down and wrote Thank You Jesus for the Blood, we started by sharing what God has done for us and could truly say we were all lost but now we're found and we just HAVE to thank Him for it. Our friend Steven began to play the keys and that reminiscent sound of the songs I sang as a child began to take shape in the song."
Sin separated
The breach was far too wide
But from the far side of the chasm
You held me in your sight
It's clear Charity shares a beautiful relationship with God and is so thankful for the precious blood of Jesus.
She is honest about her life and the mistakes she's made but she's very grateful that Jesus bled, died, and rose again so that she can have eternal life with Him.
No wonder this worship and song has received millions of views, Charity has a great anointing and a real heart for worshipping Our Savior!