The Foster Triplets praises God in a perfect harmony of 'I Just Wanted You To Know' by the Nelsons from their album Peace At Last.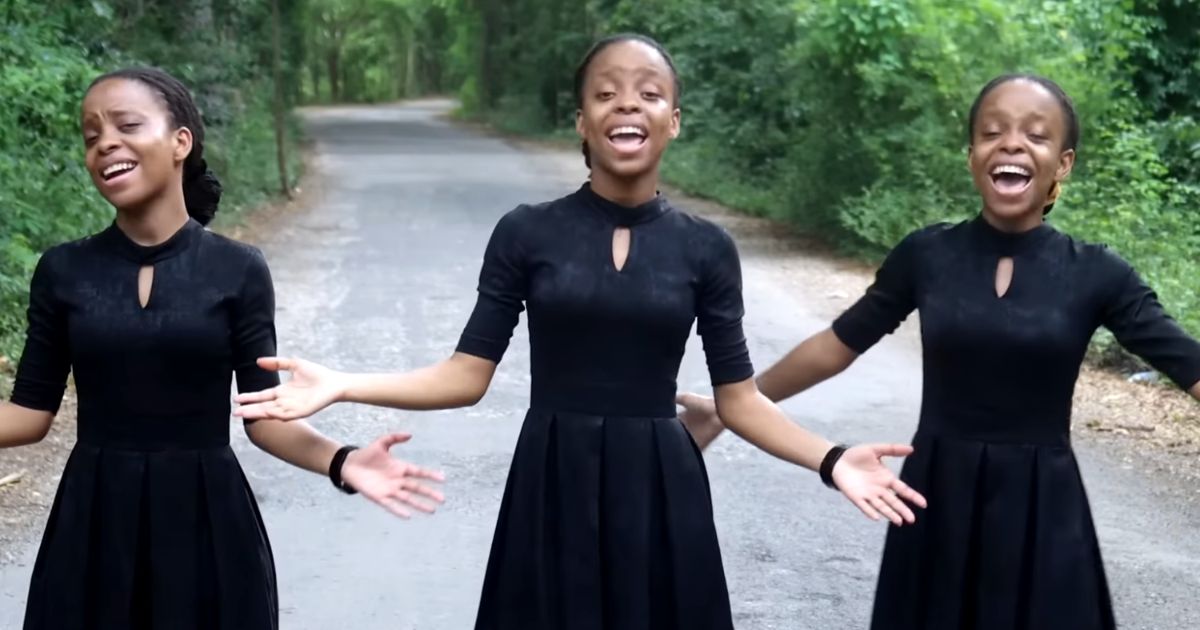 Malaika, Mahari, and Mikaili are from the picturesque island of Jamaica, born to Markquin and Nicole Foster.
Their talent for singing was discovered during a family worship when they inadvertently sung in harmony. They debuted their singing journey in 2008, at age five.
Along with their parents Nicole and Markquin, they have forged a team, 'The Foster Triplets Ministries'. They minister in hospitals, nursing homes, shelters, infirmaries, and just about anywhere the Lord leads. The Foster Triplets believe that the Lord has called them to take the message of hope to the entire world in every way possible.
Today they are singing a beautiful cover of 'I Just Wanted You To Know.'
You made dry ground where once were oceans
Where once were mountains you made them low
Where there were stones, now there is water
You satisfy my thirsty soul

There's strength in knowing you are near me
And peace that you alone bestow
I love you more today than ever
And I just wanted you to know

Where there is fear, Lord you will hide me
When winds of danger around me blow
I feel your arms of grace surround me
And I just wanted you to know
Enter into His gates with thanksgiving, And into His courts with praise. Be thankful to Him, and bless His name. For the Lord is good; His mercy is everlasting, And His truth endures to all generations. Psalms 100:4‭-‬5 (NKJV)