Chick-fil-A staff have always been in the spotlight for their Christian work ethics and excellent customer service.
Now a 17-year-old Wisconsin Chick-fil-A employee, who won a car at the restaurant's raffle while attending their Christmas party has decided to give it to a colleague in a heartwarming act.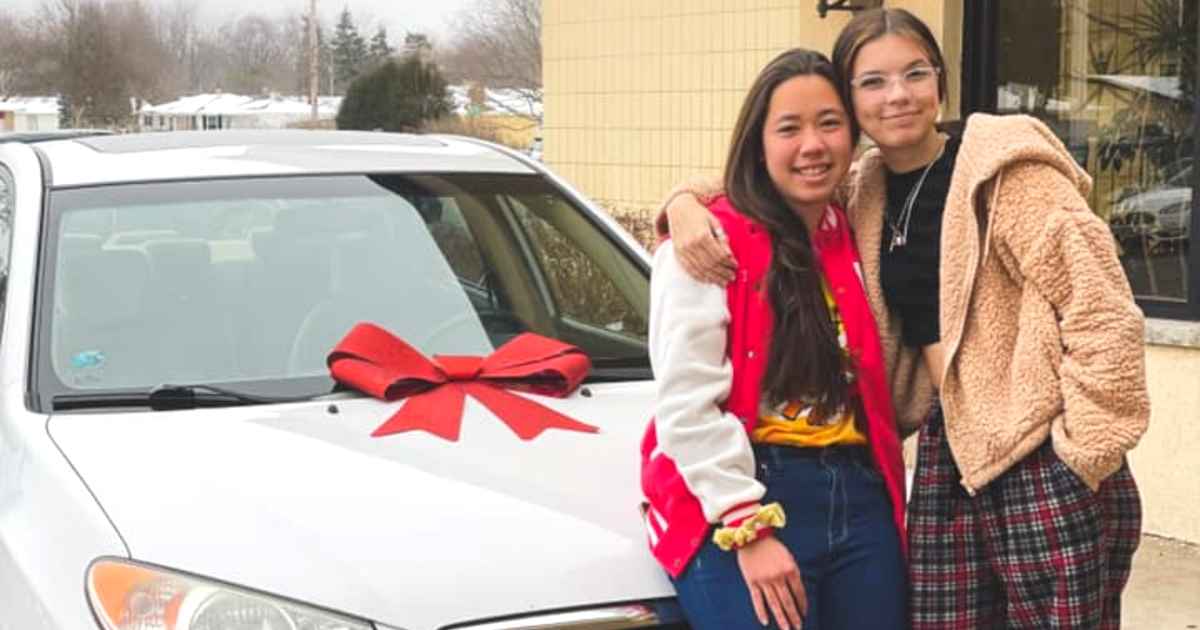 Hailey Bridges works at the Appleton, Wis., Chick-fil-A, and was chosen from a raffle to win a car, but immediately gave it to her friend and co-worker, Hokule'a Taniguchi, who didn't own a car and used a bike to commute to work. "I just couldn't believe it. I was so shocked," Taniguchi said
"I screamed and I ran to her and I was just like… My heart felt so full and I was so excited and then obviously I was so happy. I just started crying my eyes out." Now Taniguchi can use the car- a 2008 Hyundai Elantra, which will help her during her travels after she moved from Hawaii last year and is finding it hard to cope in Wisconsin's cold winters.
"Being able to have a car and that freedom and giving someone else a ride, helping someone else out – that just warms my soul and I'm just so excited and happy and I can't believe it," Taniguchi said. Bridges said about Taniguchi, "She's one of the people here that has made me be myself more, and I just feel so happy being around her and it was just an immediate decision to give her a car because she probably needs it more than anyone I know."
Sami Hansen, director of hospitality and quality at the Appleton Chick-fil-A, congratulated the two employees for their hard work and positive attitude. "Haley is super fun to be around… She has just really been able to plug in with everyone," Hansen said. And Hokule'a just serves everyone with excellence and has really been able to build some strong friendships and memories with everyone as well."
Acts like these remind us why we should be loving and kind to others because this is what God did for us and is still doing it everyday.