2 Chronicles 7:14 says, "If My people who are called by My name will humble themselves, and pray and seek My face, and turn from their wicked ways, then I will hear from heaven, and will forgive their sin and heal their land."
Healing for America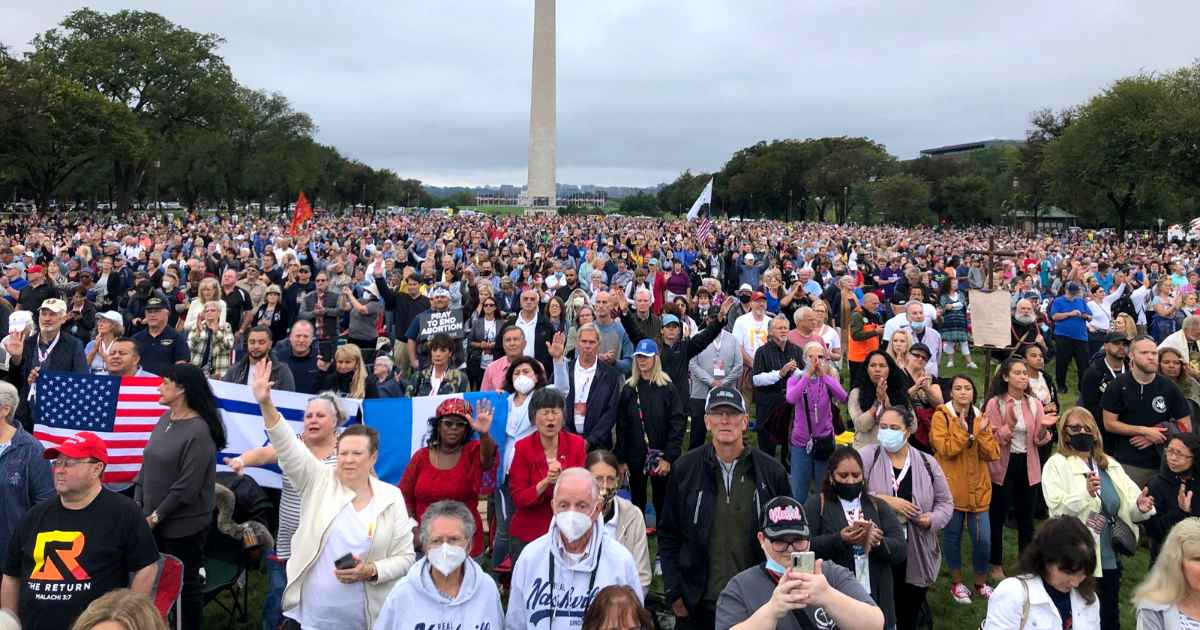 This verse was literally seen in action when more than 50,000 Christians gathered at the Mall in Washington D.C. on Saturday to pray for healing for America. The place was packed out with people waving U.S. flags, some were seen kneeling in small prayer groups, singing, worshiping, and listening to speakers who prayed for the country's healing.
Jonathan Cahn and Franklin Graham
Pastor and Evangelist, Jonathan Cahn and Franklin Graham led the people to pray for the country which "they say is in the midst of a spiritual crisis." Franklin Graham told attendees "to walk from point to point along the National Mall and either silently, or out loud, "pray over America in this crucial time in our country's history."
Testimonies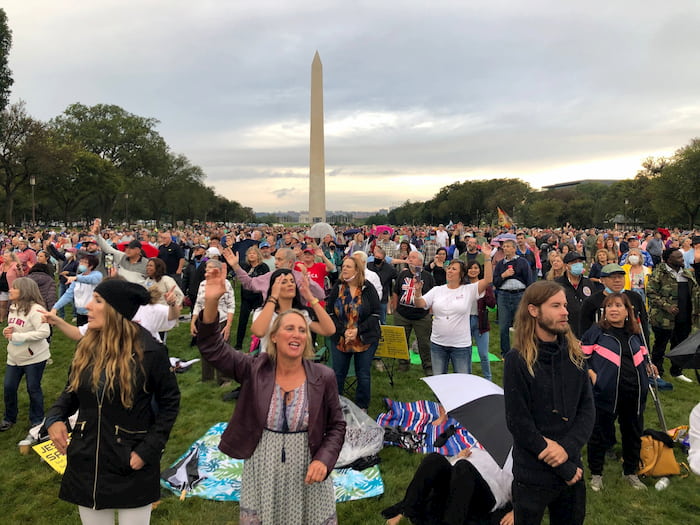 Diane Hildner, one of the attendees, said, "We came to pray and heal. We want people to be happy again and not worried or afraid, not be afraid of retribution for saying your views. We know our nation is in trouble, so we stand here to pray to our God to heal our nation." New Jersey pastor Jonathan Cahn led the people to a 24-hour time of prayer. Many who attended testified how God led them to join the prayer gathering among Christians.
Gathered with well over 50,000 roaring in worship with my friend Michael W Smith on the steps of the Lincoln Memorial!

AMERICA IS WAKING UP!!! 🇺🇸❤️🚀

#PrayerMarch2020

Posted by Sean Feucht on Saturday, September 26, 2020
Ann Nelson, a 58-year-old nurse, traveled from South Carolina just to join the event. While in tears, she said, "People don't want to be divided" while overwhelmingly sharing their cry to end abortion, racism, and violence against "people who have suffered unjustly." She also shared how she and her friend Lana Shaw decided to come because they felt "an intense spiritual urgency." Further, she declared, "Politics will never get us to unity. It's only Jesus."