A Virginia police officer narrowly escaped what could have been a fatal accident during a traffic stop, and the shocking incident was caught on the police dashcam.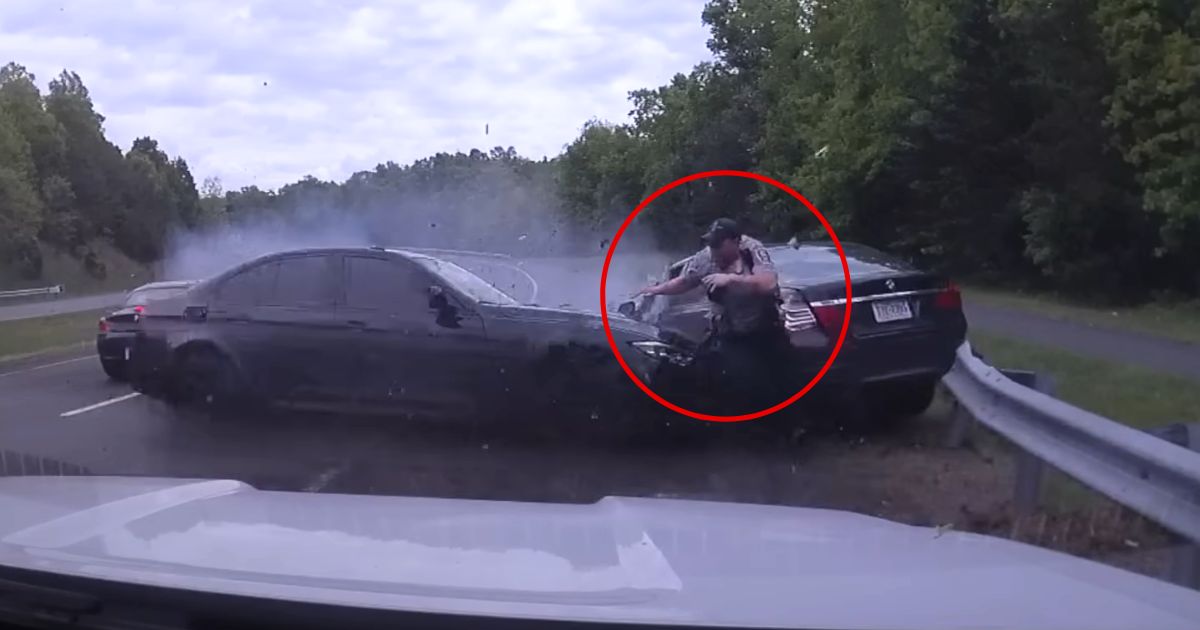 The officer was in the midst of a regular traffic stop on the southbound Fairfax County Parkway. Out of nowhere, a black BMW lost control, skidding over the highway divider from the opposite side and heading straight towards the stationary vehicle and the officer at a horrifying speed of 120 miles per hour.
The police officer, in what can only be described as divine intervention, spotted the oncoming danger and moved quickly, avoiding by mere inches the fatal impact as the BMW crashed into the vehicle he had pulled over and then his patrol car.
"Stuff like this is why I believe in God." A twitter user commented.
The incident highlights a pressing concern – the dangerous trend of reckless driving among teenagers. The 17-year-old driver, along with two passengers, experienced minor injuries and is now facing criminal charges for reckless driving.
Fairfax County Police Chief Kevin Davis urged parents to have serious discussions with their teen drivers about safe driving. "Parents need to take a minute and talk to our teen drivers and we all need to take a minute and make sure we're not going so fast we can't control our own motor vehicle," he advised.
The Bible assures us in Psalms 91:11, "For he will command his angels concerning you to guard you in all your ways." This verse underscores the belief that God's protection is always with us, even in life's most terrifying moments. This Fairfax County officer's story is a living testament to this promise, a real-life example of God's protective shield in action.