A Chick-Fil-A restaurant in Nashville, Tennessee, turned into church when a group of visiting worship leaders broke into a song 'Lean On Me.'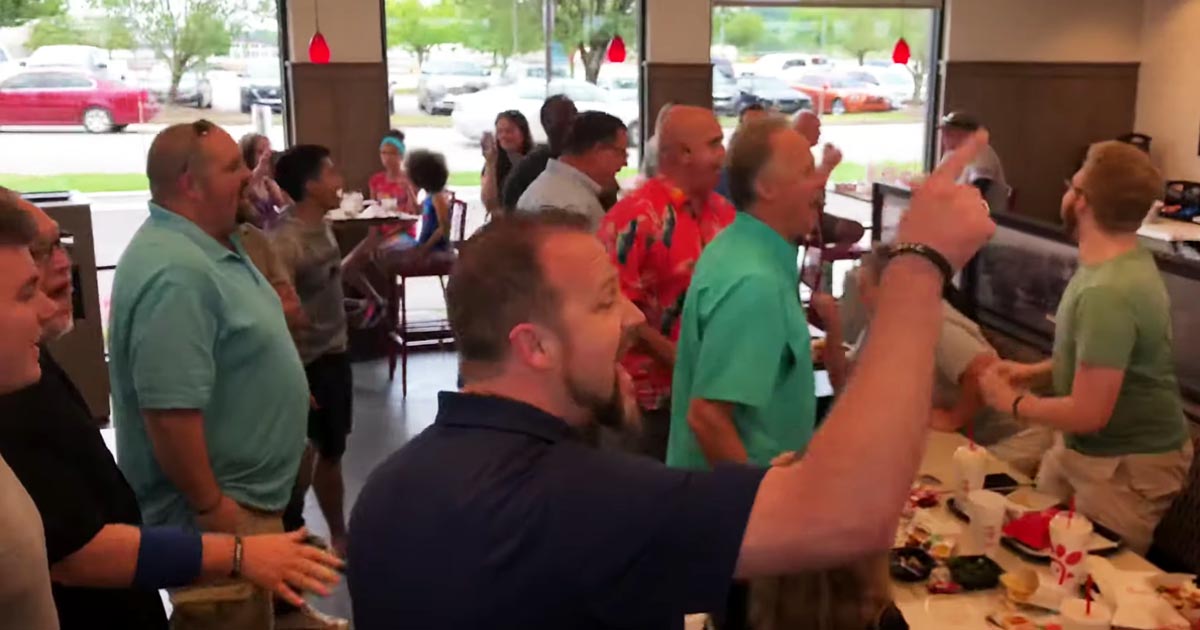 The worship leaders all part of the Acapella Ministries Worship Leader Institute 2019, were visiting the restaurant and decided to sing Bill Withers' version of 'Lean on Me.' They were soon joined by other diners and restaurant workers and a video of it is going viral and bringing joy to millions around the world.
Sometimes in our lives we all have pain
We all have sorrow
But if we are wise
We know that there's always tomorrow

Lean on me, when you're not strong
And I'll be your friend
I'll help you carry on
For it won't be long
'Til I'm gonna need
Somebody to lean on
We think this type of spontaneous worship is needed much more in our country which is witnessing so much unrest and turmoil everywhere. True worship releases the Holy Spirit in our lives and touches everyone who lifts up the name of Jesus.
Watch people at Nashville Chick-Fil-A worshipping the Lord.