A mother and son were blown away after experiencing an act of kindness in place of judgment from a complete stranger in Hockley, Essex.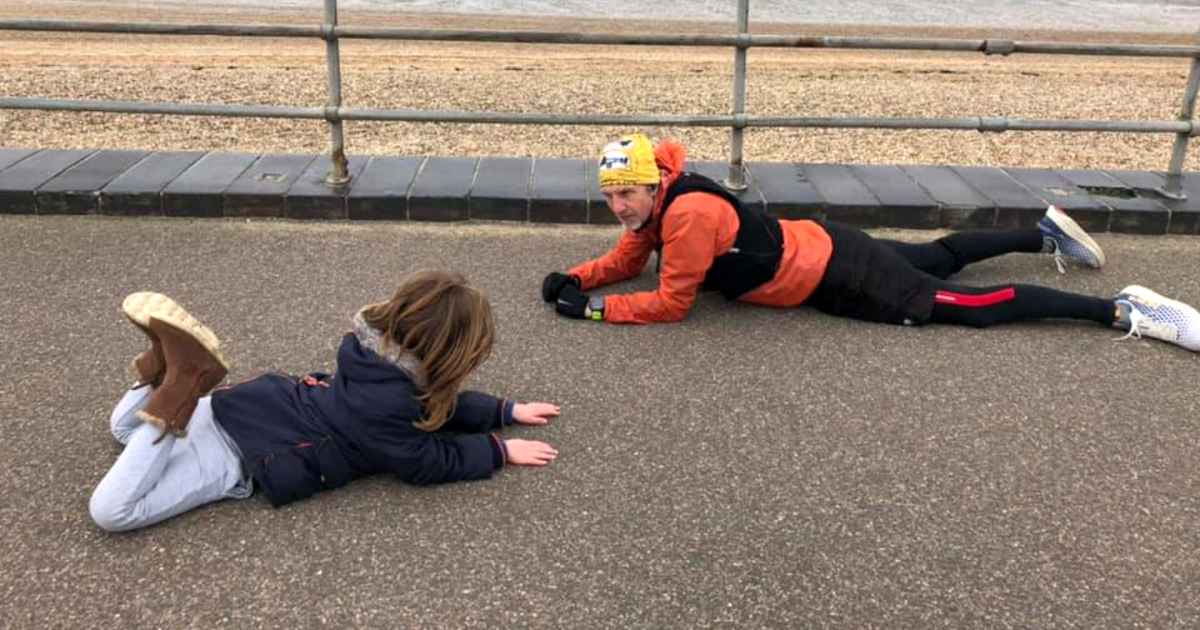 The UK natives, Natalie Fernando and her 5-year-old son Rudy, who has autism, were walking along the sea when Rudy grew upset and had a meltdown.
As parents of autistic children know, meltdowns can become "very aggressive," Fernando posted online that her son enjoyed taking walks but did not enjoy turning around and walking back.
The child's behavior caused a few people to react in an unfriendly manner but God sent Ian along to change all of that.
Ian Shelley was out training for a 250-mile race when he spotted Rudy and stopped to speak to him. "This man, my hero this morning saw my son on the floor and like any other person would assume that he was having a tantrum.
"He asked my little Roo what his name was and when I explained he didn't really understand and that he is autistic and has a host of other challenges making this part of the walk difficult he said, that's cool I'll lay down with him," Fernando wrote.
"He then proceeded to chat with us whilst walking back to the car. I am so thankful to this chap Ian, I will not forget his kindness."
Fernando said she used to use the same tactic to soothe her by down, but seeing a stranger like Ian do it was a complete surprise for her and she said she was "blown away" by it.
"I was beyond shocked," Fernando said. "It's something I've done many times with Rudy in supermarkets, car parks, and shopping malls because it makes Rudy feel that you're in his world.
"To see someone who knows nothing about Rudy just instinctively do this was so surprising and I couldn't wipe the smile off my face."
Now Natalie and Rudy have Shelley as a "friend for life," and said that "Kindness really does cost nothing, also kindness begets kindness."
"I just cannot believe how it has reached so many people that either has special needs in their life and can relate," Fernando said.
"[Or] more importantly those that do not have special needs in their life, being able to see how important it is for us to not be judged and showing others how much it means to us and our children to be accepted for what they are."