One of the most awaited moments in weddings is when the bride walks down the aisle. Traditionally, a father walks his daughter down the aisle. But for this bride, one dad was not enough, she could have been extra special, that it required two daddies to be with her. Now, that's what you call, "a walk to remember".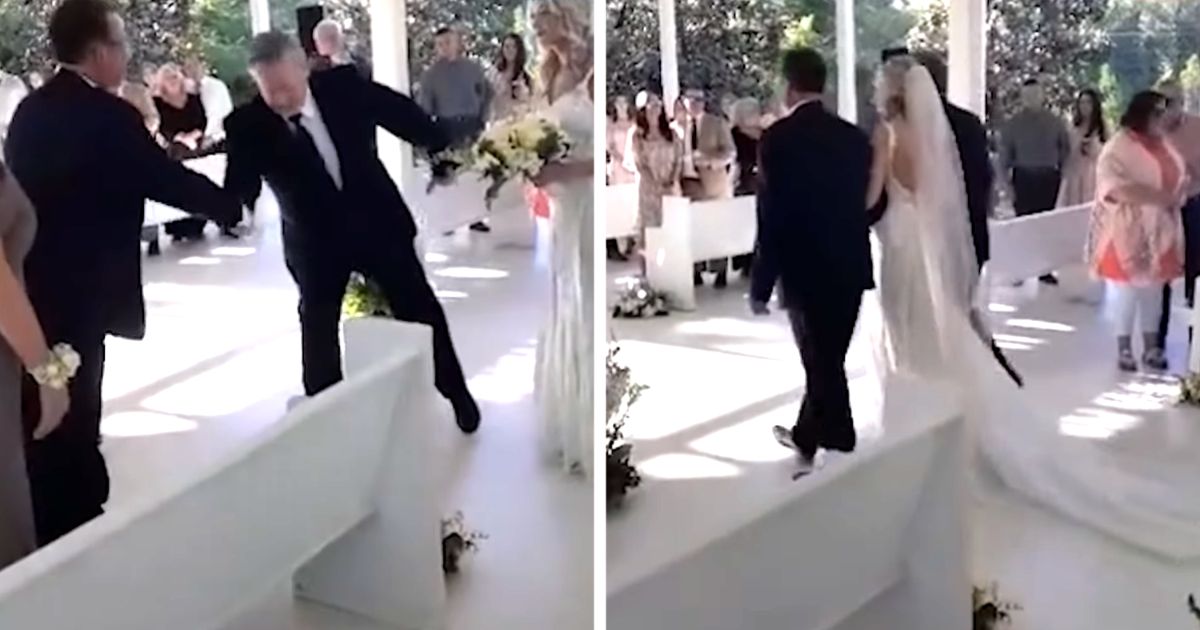 The bride came out and all eyes were on her. Perfectly dressed in a long, white gown with her dad beside her. She was a sight to behold. Her groom was for sure, teary-eyed, excitingly waiting for her at the other end. The atmosphere was thick with anticipation and joy as these two people start a new season together.
Just as everyone's attention was fixed on the bride, suddenly, something happened. While her dad was walking with her, he stopped in the middle of the aisle and reached out for someone's hand. He reached out and asked her daughter's stepdad to walk with them as well. The people were surprised by this generous gesture. Her biological dad shared this once-in-a-lifetime moment with an equally loving and generous dad. The bride, with two dads by her side, made her way to the groom.
For sure, there were no dry eyes that day. One could just imagine what's running through the head of the bride, with the two men she loves the most walking her down the aisle. The wedding ceremony had not started yet, but this moment was a perfect way to begin their new season.
It was amazing to find this dad so secure and appreciative of the role her stepdad has in her life. For sure, the latter was honored to be given the opportunity to walk with her toward the altar. An African proverb states that it takes a village to raise a child. This moment is an illustration of that. It took the effort, time, love, and sacrifices of two fathers to raise this woman to be who she is now. If only children were raised with the love and attention they need, the world will be a much better place to live in.