A Pennsylvania family is leaning on their faith to take them through a period of great trials. Nicole Roche, wife and mother of three young children, was diagnosed with stage IV cancer only a few months ago. But, now her 4-year-old son, Wesley, was found to have a large cancerous tumor on his kidney after an emergency visit to the ER.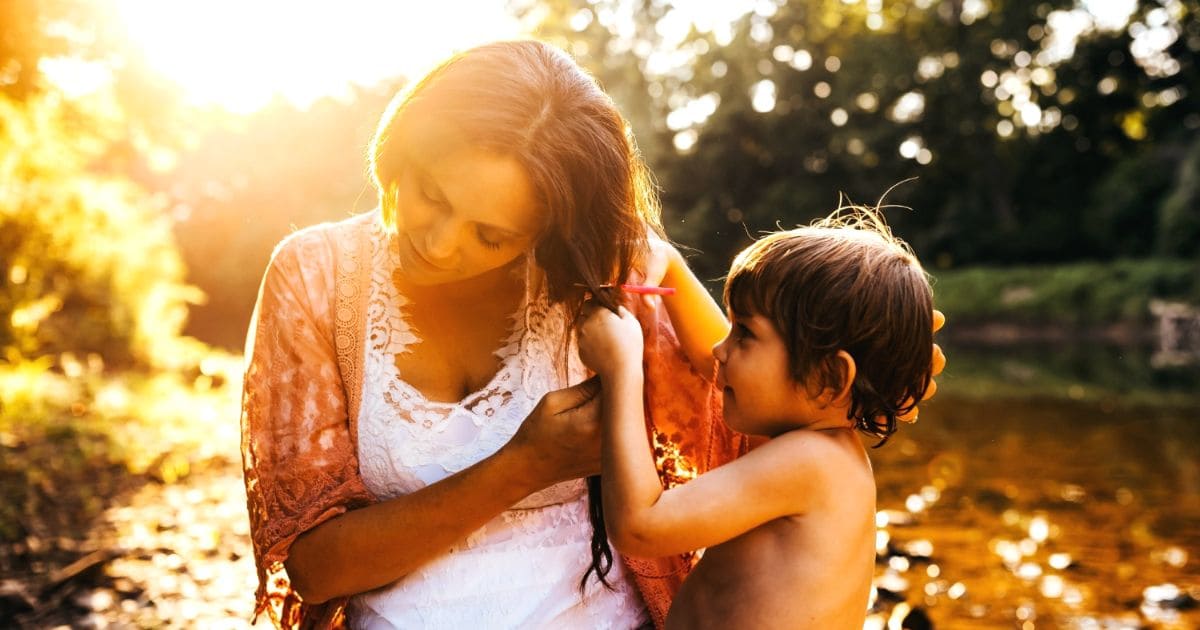 Roche, who is a self-employed photographer, has been chronicling her journey with cancer on her Facebook account. She recently shared about her son's diagnosis and says she and her family choose faith over fear during this terrible situation. She shared about trusting God and surrendering everything to Him completely.
Roche wrote, "Nothing [God] does is without purpose," She wrote. "God loves our son more than I ever could with my human heart, and He has a plan for us, and He has designed it this way for us to walk the road together." She added, "I didn't choose this, but I'm ready for it, accept it, and surrender to it."
Nicole Roche was candid with her followers when she shared about what she and her family were going through with her diagnosis, and then Wesley's shocking diagnosis further plunged the family into a further crisis. Her post said that two months ago she publicly shared her cancer diagnosis and that it was not something to hide because it has a huge role to play in her life.
The mom-of-three never expected one of her children to be in a cancer battle simultaneously with her but she has decided to brave it out and detail her and Wesley's cancer battles on social media. Roche said that they came to know of Welsey's shocking diagnosis after he was rushed to the ER on Sept. 1 due to severe stomach pain. Doctors found the little boy had a cancerous kidney tumor and immediately acted upon it.
Thank God that Wesley had a successful operation at the Children's Hospital of Philadelphia and the tumor that caused him great pain despite taking pain medications was removed. But this is just the beginning of his cancer treatment, according to Roche who shared that Wesley will be having six rounds of chemo and radiation. She said, that their family's story on social media would be tracking both her and her son's recovery.
When someone asks Roche what the odds are in their situation, she said she too, is trying to figure it out while navigating through Wesley's diagnosis. The family is going through many extreme emotions like fear, anxiety, and pain but the brave mom says she is peaceful and calm and trusts that they will make it through together and has asked the public to keep her, her husband Alex, and their family in prayer.
"I know Wesley is a strong boy and will recover," she added. "But as I rest in that peace, I am floored by the strange, surreal nature of it all. I've almost been feeling out of body lately, just completely awestruck that this is reality."
Roche took to Facebook Monday to share an update about how their family is staying positive and optimistic, even though they faced tough situations with the pain and struggles Wesley experienced before his surgery. The doting mom wrote how stunned she was to observe her son's bravery and hopes to gain strength from it as she faces her own treatment fears.
She wrote, "Wes is braver than I have been, he makes me want to be strong like him and face my treatment with more bravery. I don't know if I'll ever be comfortable with needles, ports, chemo, radiation … any of it. But if my baby is about to walk that road, I will walk with him. I'll be as brave as I can for him. He deserves that from me." Roche wrote.
During this difficult time, the family has experienced kindness from the community as they rallied around them and supported them with a GoFundMe campaign raising more than $38,000, but now with Wesley also fighting a battle with cancer, the financial burden has increased.
"Never underestimate the power of community when it comes together with purpose and love," Roche added.
In the latest update, Wes is out of surgery and recovering!
Let us remember the Roche family in our prayers and If you'd like to support the family financially, please visit this GoFundMe page.